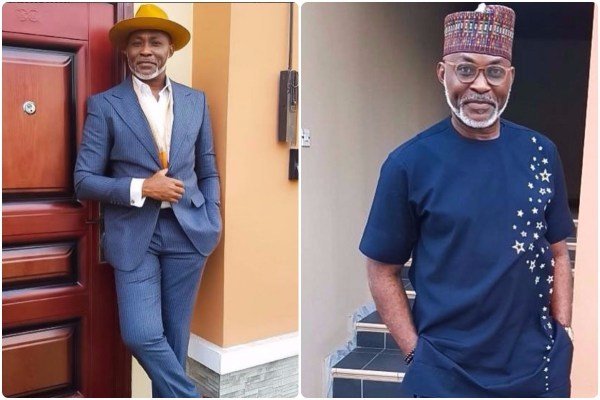 A lot sure happened on Valentine's and we are here to treat you to the latest update and exchanges between celebrities and their fans on social media.
Movie star Richard Mofe Damijo (RMD) in the spirit of valentine posted a cute picture of himself and a heartfelt message to encourage someone out there and instead of one of his busy body follower to leave a nice comment or simply walk away unnoticed, he decided to show his hidden skills.
The fan wrote : "Daddy yo! Demons Gang leader'
RMD in the most epic way ever came for him. check it out:
"I have nothing with demons so if you're looking for your leader, he's not here, so keep it moving'
RMD's Valentine Message:
"It's that day of the year again when many are pressured by the need to be loved and cared for.
The day where the pressure to outshine the other is on and the really single, bae-less ones feel out of sorts. Well my darling, do not let anything or anyone make you feel inadequate and/or incomplete.
Don't look for anybody to complete you today or at anytime. You are complete on your own. Nobody completes you. Nothing completes you. Stop looking for that person or thing that completes you.
You won't find it. Find the One that made you and learn how to be with Him and be at peace, that way if the chocolates, cakes, roses and ice cream don't come to you, you'll gracefully enjoy the day nonetheless knowing that your happiness is in your own hands".

Load more