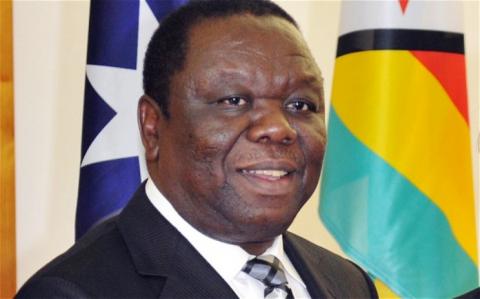 The U.S. Government has expressed its sincere condolences on the passing on Wednesday of Zimbabwe's opposition leader Morgan Tsvangirai.
The U.S. Department of State in a statement said: "Our hearts, thoughts and prayers go out to his family and to all the people of Zimbabwe.
"We join Zimbabweans from across the country in mourning the passing of a national hero and political icon who fearlessly stood against injustice and tirelessly fought for peace and democratic principles."
The U.S. saluted his relentless struggle and great personal sacrifices for the equitable treatment of all Zimbabweans and his insistence that every voice in Zimbabwe shares the right to be heard.
"We hope that his spirit of compromise for the good of the country and his determination will help carry Zimbabwe forward to a brighter future," the U.S. said.
Tsvangirai, Zimbabwe's longtime opposition leader and former prime minister, died in a South African hospital at the age of 65.
Tsvangirai had been in and out of the hospital since disclosing in June 2016 that he had colon cancer.
He returned to Johannesburg for another round of treatment in early January.
Tsvangirai was the veteran leader of the Movement for Democratic Change, and one of the most prominent critics of the former Zimbabwean president Robert Mugabe and his ruling ZANU-PF party.

Load more