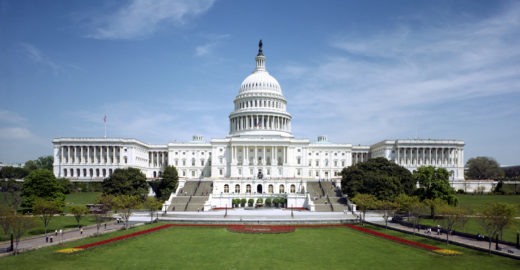 A bipartisan Senate plan to protect young illegal immigrants from deportation appeared headed toward a Senate showdown on Thursday as wary Democrats signaled that a solution could be close.
The new bipartisan plan would protect from deportation 1.8 million immigrants, known as "Dreamers," brought to the U.S. illegally as children and pour billions of dollars into border security.
Congress is scrambling to act after President Donald Trump ordered the March 5 termination of an Obama-era program giving the young immigrants temporary legal status.
Senate Democratic leader Chuck Schumer who noted the difficulties in writing immigration legislation adding, "We are closer than we have ever been to passing something in the Senate to help the Dreamers."
Senate votes on various proposals are expected soon.
As the Senate struggled with a way to end a months-long deadlock, Trump was holding firm to his demand to support a different, sweeping rewrite of U.S. immigration law in a way that could sharply decrease the number of legal immigrants.
In a statement released by the White House, Trump urged the Senate to support legislation by Republican Senator Chuck Grassley that basically embraces the president's legislative wish list on immigration.
The list includes scaling back two immigration programs that bring more than 300,000 people into the United States each year.
The Grassley bill is unlikely to win support from many Democrats.
The clash underlined the difficult path any immigration plan faces as Washington remains starkly divided on one of Trump's signature issues.
Congress has tried and failed to overhaul immigration policy over the past decade.
Republican Sen. Lindsey Graham, one of the senators who crafted the bipartisan plan, said the parents of the Dreamers, also in the country illegally, would get no safeguards, in a concession to the White House that has riled Democrats.
However, several Republicans are co-sponsoring the new bipartisan measure, although, it was not clear whether there would be enough support from Democrats to pass it with the 60 votes needed in the 100-member Senate.
Republicans control the Senate 51-49.
Trump campaigned in 2016 and has governed on a tough law-and-order stance in regard to immigrants.
Trump had said in September that he was rescinding the Deferred Action for Childhood Arrivals, or DACA, program, created in 2012 under his Democratic predecessor, Barack Obama.
It protects the Dreamers from deportation and offers them work permits. As of last September, about 700,000 people were signed up for DACA.
The program's protections are due to start expiring on March 5, but federal judges have blocked Trump's bid to end DACA while litigation over the matter continues.

Load more