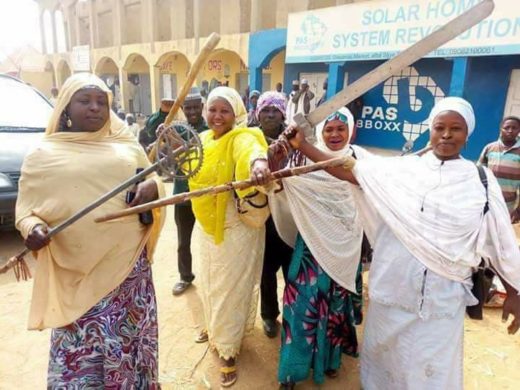 A new report launched by the UN Women at the UN Headquarters in New York has uncovered significant inequalities and challenges militating against women's empowerment in Nigeria and globally.
The report: 'Turning promises into action: Gender equality in the 2030 Agenda for Sustainable Development', also put forth robust agenda to fulfill the Sustainable Development Goals (SDGs).
It made in-depth case studies in Nigeria, the Colombia, Pakistan, South Africa, U.S. and Uruguay, looking at what is necessary to achieve the 2030 Agenda.
The report demonstrated through concrete evidence and data the pervasive nature of discrimination against all women and girls everywhere, and puts forth actionable recommendations on how to fulfill the SDGs.
Launching the report, Phumzile Mlambo-Ngcuka, the Executive Director of UN Women, said without firm action on gender equality and women's empowerment, the world might miss the SDGs targets.
"Wealth, location, and race compound to determine prevalence of Female Genital Mutilation in Nigeria, where women in the richest households and urban areas are more likely to be cut.
"This is 42.3 per cent and 45.7 per cent, respectively than those in the poorest and rural households, which is 28.4 per cent and 33.6 per cent, respectively.
"Yoruba women are 2.7 times as likely to undergo the practice as Fulani women, with 69.8 per cent and 26.3 per cent respectively," UN Women said.
The report said the official development assistance made up the majority of international inflows in sub-Saharan Africa, for seven countries in the region.
The countries are Nigeria, Cape Verde, Comoros, Gambia, Lesotho, Senegal and Togo, where remittances represented the largest source of international inflow in 2015.
It said leaving no one behind – Agenda 2030 – means the benefits of sustainable development reach everyone.
The UN women agency, however, regretted that currently, across countries, it is those women and girls who experience multiple and intersecting forms of discrimination who are often the furthest behind.
To identify such inequalities among women and girls within countries, the report undertook analysis across a range of development dimensions for four countries.
It found that those who were deprived in one dimension were likely to experience deprivations in other dimensions as well.
READ: Governors plot to boost IGR, implements State Police
In the case of Nigeria, it categorised women and girls deprivations into education, child marriage, violence against women and girls, and clustered deprivations.
The report found that "wealth is a driving force behind educational attainment".
"A low-income, rural woman of Hausa ethnicity is eight times as likely to be married before the age of 18 as a high-income, urban woman of Yoruba ethnicity.
"Estimated 23 per cent of women have been victims of physical or sexual violence by a previous husband and 17.3 per cent by another relative.
"Igbo women and girls are the likeliest to report being victims of violence at the hands of a relative at 25.2 per cent".
According to the report, 15 per cent of all women aged 18 to 49 or 5.2 million are simultaneously deprived in four SDG-related dimensions.
"These women were not only married before the age of 18 and education poor, but they also reported no agency in healthcare decisions and said they were not working at the time of the survey."
Focusing on unpaid care work and ending violence against women, the report examined all 17 SDGs and how deeply intertwined the different dimensions of well-being and deprivation are in impacting the lives of women and girls.
Shahrashoub Razavi, UN Women's Chief of Research and Data, said inequality against women and girls is "a problem in all countries, developed, developing, north, south, east west.
"We have a long way to go to achieve gender equality universally," she added, calling it "a problem that stymies the achievement of the Sustainable Development Goals."

Load more