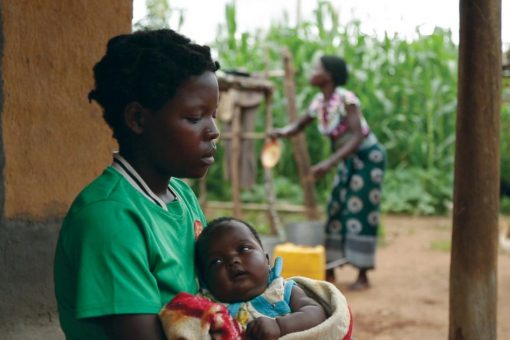 The UN Population Fund (UNFPA) is promoting its "I don't" campaign which called on the world to prioritise ending child marriage to commemorate the 2018 Valentine's Day.
UNFPA regretted that although Valentine's Day is celebrated as a romantic time for couples, millions of children are coupled up before they are ready, often against their wills.
It said: "Around the world, Valentine's Day is celebrated as a romantic time for couples. Yet millions of children are coupled up before they are ready, often against their wills.
"Child marriage exposes them to violence, including rape, and it often forces them out of school and into premature parenthood.
"Child marriage is a tragedy for the individuals it ensnares – often the most vulnerable, impoverished and marginalised girls.
"But it is also bad for communities and societies as a whole, locking child brides and their families in a cycle of poverty that can persist across generations.
"Ending child marriage – enabling girls to finish school, delay motherhood, find decent work and fulfil their potential – could generate billions of dollars  in earnings and productivity, studies find."
UNFPA said better awareness of the problem, its pervasiveness across the world, and its consequences, might help leaders as well as young people themselves, end the practice once and for all.
According to UNFPA, child marriage is common, it takes place in every corner of the world and more than 700 million women and girls alive today were married before their 18th birthday.
It also said both boys and girls might be married off as children adding, however, that girls were much more vulnerable to the practice.
It added that child marriage was almost universally banned saying two of the most broadly endorsed human rights agreements in the world prohibit child marriage.
READ: United Nations highlight challenges faced by Nigerian women, others
These are the Convention on the Rights of the Child and the Convention on the Elimination of All Forms of Discrimination against Women.
According to the UN population agency, together, these treaties have been signed or ratified by every country except one.
UNFPA said "child marriage and teen pregnancy are closely – and dangerously – linked. Child marriage is often a precursor to early pregnancy.
"In developing countries, nine out of 10 adolescent births take place among girls who are already married.
"These early pregnancies pose serious health risks to girls whose bodies may not be developed enough for motherhood".
The UN agency said globally, complications from pregnancy and childbirth were the leading cause of death among adolescent girls adding, empowering girls is critical to ending child marriage
"Many changes are required to end child marriage, including strengthening and enforcing laws against the practice. Advancing gender equality is also essential.
"But young people must also be empowered to stand up for themselves and their rights. This means they must be given accurate information about their sexual and reproductive health, and about their human rights," It said.

Load more