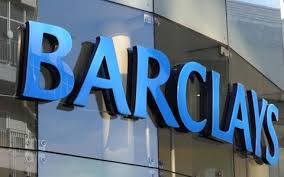 South African court on Friday threw out the findings of a public anti-graft watchdog that Barclays Africa unduly benefited from an apartheid-era-bailout of another bank and should repay.
The Public Protector, had said in a report last year, it had found South Africa's apartheid government and central bank breached the constitution by giving Bankorp a series of bailouts between 1986 to 1995.
Bankorp is a bank later acquired by Absa, the retail banking unit of Barclays Africa.
The agency, a constitutionally mandated anti-corruption agency led by Busisiwe Mkhwebane, had ordered in its report that Barclays Africa must repay 1.1 billion rand (83 million dollars) to the state as it had unduly benefited from the Bankorp bailouts.
But the High Court ruled in favour of Barclays Africa's arguments that it did not unduly benefit from the bailouts because the price it paid for Bankorp took into account the central bank's financial assistance.
Barclays Africa had contended that the real beneficiaries of the bailouts were Bankorp shareholders, the majority of whom were policy holders of life insurer, Sanlam.

Load more