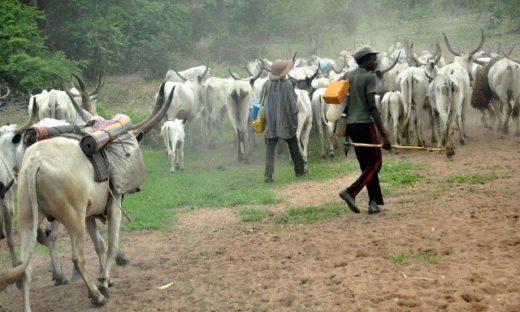 Mr Christopher Jatau, the Uehra Ashea of Kube Chiefdom in Nasarawa State, has advised farmers and herdsmen in the country to understand each other and live peacefully.
The monarch made the call on Friday in an interview with News Agency of Nigeria (NAN) at his palace in Kube, Karu Local Government area of the state.
Jatau said that peaceful coexistence between farmers and herdsmen would not only boost food production but also generate massive social and economic development in the country.
"When we heard of the crisis among farmers, herdsmen and other groups in the country, one begins to wonder, why so, as no one will live alone. We need each other for the progress of our country.
"It is in view of this, that I want to call for understanding among farmers and herdsmen in order for them to enjoy the fruit of their labour and the overall development of the country," he said
He urged Nigerians to continue to be their brothers' keepers by living in peace and tolerating one another, irrespective of ethnic, religious, political affiliations and other differences.
"No society or nation can achieve meaningful development in an atmosphere of rancour and confusion, hence the need for Nigerians to embrace peace at all the times," he added.
Jatau called on the people of his domain and Nigerians in general to support government at all levels in order to enjoy more dividends of democracy.
The Uehra Ashea also urged the people of his chiefdom to engage in agriculture to enhance their livelihood.
"Agriculture is the major source of livelihood of every family and nation; its importance cannot be overemphasised to the development of any society, "Jatau said.
The Second Class traditional ruler further urged Nigerians especially the youths to shun violence and other negative tendencies for the betterment of the society.

Load more