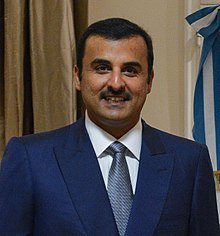 Qatar Red Crescent Society (QRCS) intends to implement humanitarian projects worth two million dollars in Iraq in 2018, the state-run Qatar News Agency reported on Friday.
QRCS announced in a statement late Thursday that the projects would be funded through coordination with stakeholders to mobilise community support at the level of institutions and individuals, the report said.
The donation was made by QRCS representative during the international donors' conference for the reconstruction of Iraq which was hosted by Kuwait on Feb. 12.
The conference was held to solicit international support to rebuild the Iraqi areas that were recently liberated from the militant group Islamic State which ruled the area since 2014.
At the end of the conference on Thursday, Iraq received about 30 billion dollars in funding pledges by countries, regional and international organisations.
Earlier in January, QRCS's mission in Iraqi's Al-Anbar governorate launched a field hospital to offer emergency healthcare.

Load more