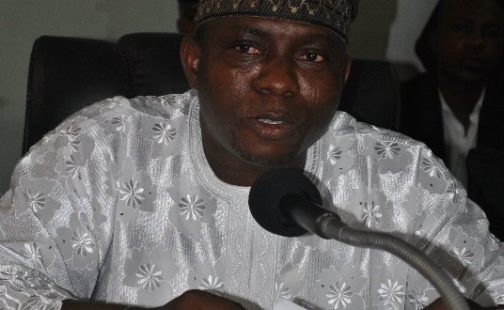 Adejoke Adeleye/Abeokuta
Lawmaker representing Idiroko-Ipokia, Ogun state constituency, Ojo Adebowale Viwanu has called on the state government and the Ministry of Health to come to the aid of Idiroko General Hospital.
Viwanu made this plea at the chambers of the Ogun State House of Assembly.
The lawmaker who was a former chairman House Committee on Special Duties, described the present condition of the general hospital in the area as terrible.
He added that the could never enhance qualitative health care delivery. He listed acute shortage of medical personnel, lack of staff quarters, ambulance, furniture, perimeter fencing, among other challenges, inhibiting the hospital from providing excellent healthcare delivery to the people of the area.
He called on the Speaker, Suraj Adekunbi Isola, to use his good offices to charge the state ministry of health to come to the aid of the hospital by resolving these challenges.
Adekunbi thanked Viwanu for representing his people effectively on the floor of the house and promised to notify those concerned of these challenges.
He explained that health is wealth and very important for the people to have access to good health in Ipokia and Ogun State at large.

Load more