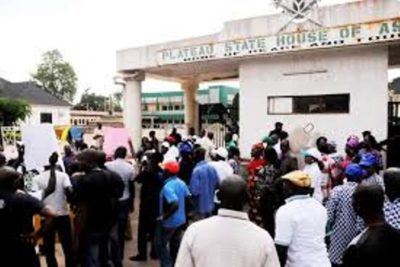 An NGO, Youth Initiative Against Violence and Human Rights Abuse (YIAVHA), has commended the Plateau House of Assembly for endorsing the 'not-too-young-to-run' and Local Government autonomy bills.
The two bills are among many others being considered by the National Assembly in the on-going constitutional amendment efforts.
The first seeks to lower the age requirement for young Nigerians seeking elective posts, while the second is targeted at abolishing state and local government joint accounts so as to free the later from being controlled by governors and state assemblies.
Mr Onyeka Okoye, the Acting Executive Director of the organisation, gave the commendation in a statement issued on Friday in Jos.
The House, at its plenary on Wednesday, endorsed the two bills and others which they have since sent to the National Assembly for consideration.
"By the endorsement, the lawmakers have demonstrated their desire to pave way for younger generations to contribute to the growth and development of the country.
"The action of our lawmakers in Plateau is a clear demonstration of their love for democracy because these bills, when passed into law, will make it possible for people at the grassroots to feel the presence of government," the statement said.
It urged President Mohammadu Buhari to assent to the bills "as quickly as possible", in view of their worth.

Load more