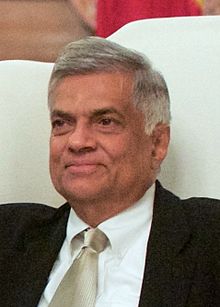 Sri Lanka's Prime Minister Ranil Wickremesinghe on Friday vowed to continue on as premier, rejecting calls from a main opposition to step down after the ruling coalition's defeat in local elections on Feb. 11.
"I will continue as the prime minister and continue our unity government without changes," Wickremesinghe told a news conference in response to widespread campaigns by former President Mahinda Rajapakasa and his supporters that the government should call fresh elections.
Wickremesinghe's United National Party (UNP) and President Maithripala Sirisena's United People's Freedom Alliance (UPFA) formed a coalition government in 2015 after defeating Rajapaksa.
Rajapaksa then backed a new political party known as the Sri Lanka Podujana Party or People's Party, which won a convincing victory at last Saturday's elections for local councils.

Load more