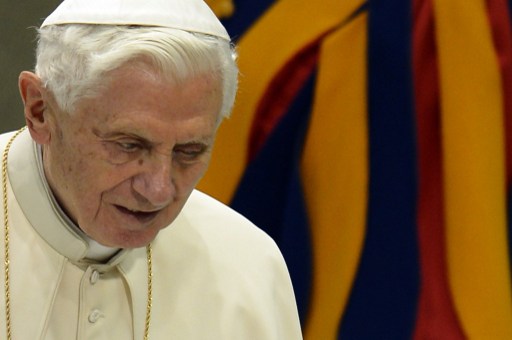 The Vatican on Thursday denied a German magazine report that claimed that former Pope Benedict was suffering from a paralyzing disease of the nervous system.
A Vatican spokesman said a report in the German magazine Neue Post quoting Benedict's older brother was false.
The magazine quoted Georg Ratzinger, 94, who is a priest, as saying: "The greatest fear is that the paralysis could at some point spread to his heart.
"Then it could be over quickly".
READ: Vatican orders retired officials to live simple, shun power
A Vatican statement said the "presumed news of a paralyzing degenerative disease are false.
"In two months, Benedict XVI will turn 91, and as he has said himself, feels the weight of his years, which is normal at that age."
Benedict, a German who in 2013 became the first pope in six centuries to resign, said earlier this month he was in the last phase of life and on a "pilgrimage toward home".
He is 90 years old.

Load more