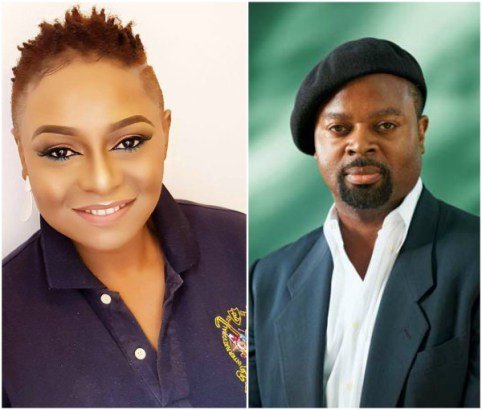 Veteran Nollywood actress, Victoria Inyama might be enmeshed in marital crisis with her now estranged husband and renowned novelist Ben Okri, popular for one of his books 'The Famished Road'.
The mother of 3 wrote a message on facebook that has since gone viral and it is obviously about her marriage and her "psychotic beast" husband who has refused granting her divorce while allegedly cheating on her Victoria says. Read her post…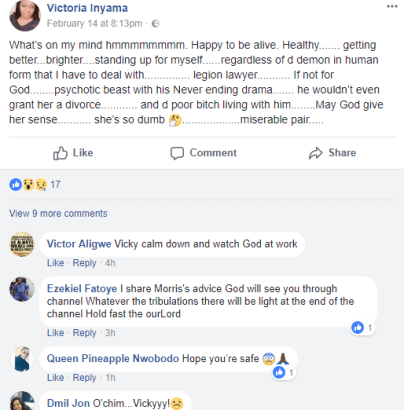 What's on my mind hmmmmmmmm. Happy to be alive. Healthy……. getting better…brighter….standing up for myself……regardless of d demon in human form that I have to deal with…………… legion lawyer……….. If not for God……..psychotic beast with his Never ending drama……. he wouldn't even grant her a divorce………… and d poor bitch living with him……..May God give her sense……….. she's so dumb 🤔……………….miserable pair…..
""D bondage is sickening and all his legal antics. They say the law is fair but not when he manipulates it like he does. He has a live in lover and still wouldn't divorce me! He asaulted me yesterday and d first time, I called the police on him".

Load more