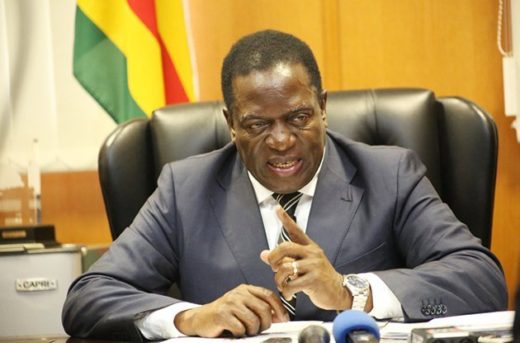 Zimbabwean President Emmerson Mnangagwa on Thursday said that he would soon invite leaders of opposition political parties to a consultation meeting ahead of forthcoming presidential and general elections.
Mnangagwa had said that the elections would be held in June.
While giving his condolence message to the family of opposition leader Morgan Tsvangirai who died in South Africa on Wednesday, Mnangagwa urged the nation to hold free, fair and credible elections in tribute to Tsvangirai and democracy.
"As part of building political consensus in the country ahead of the harmonised elections, I shall soon be inviting leaders of all political parties for a day-long consultative meeting.
"Indeed the ethic of overarching collaboration above fair and peaceful political contestation must be cultivated and entrenched into our national politics for all times," he said.
Mnangagwa is set to proclaim election dates anytime from now after promising to do so after Feb. 12 following the conclusion of a voter registration blitz.
At least 75 political parties have registered to contest in the 2018 elections, according to the Zimbabwe Electoral Commission.

Load more