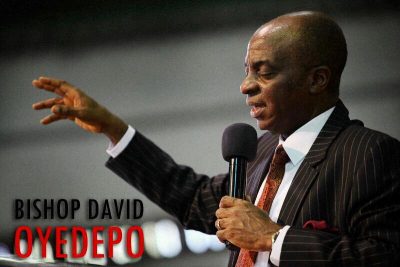 The hottest trending news in the social media today is the statement credited to Bishop David Oyedepo leader of the Living Faith Church Worldwide, released a video in which he said he found the idea of being worth a mere $150m insulting.
This phrase was captured in a Facebook post in which the bishop was preaching. He said; "Some fellow said i was worth $150 million, i said that's an insult. $150 million? That's an insult. I'm worth Philippians 4:19"
The bible verse quoted says; "And my God will meet all your needs according to the riches of his glory in Christ Jesus."Recall that earlier this month, Forbes released a report in which it ranked Bishop Oyedepo as the richest pastor in the entire world.
This put him above the likes of Joseph Prince, Chris Oyakhilome, T.D. Jakes and Kenneth Copeland.
In the Forbes report, Oyedepo was described as; Coming in as a supposed host of the Holy Ghost with the most, Bishop David Oyedepo heads the single largest church in the world, Winners' Chapel, which seats 50,000.
As one of the main founders of the Nigerian Christian Charismatic movement, he also exerts control over churches in 45 African nations, as well as several in Dubai, the United Kingdom and the United States.
Having been mentored by Adeboye, it is quite clear he took the formula of church expansion up a notch. Alongside churches, there has also been active outreach within his native continent where his ministry has aided in the development of hospitals, schools and maternity homes.
As to be expected with such successes, two of his sons are following in his footsteps by heading up both the London and South African Winners' Chapel divisions
Load more