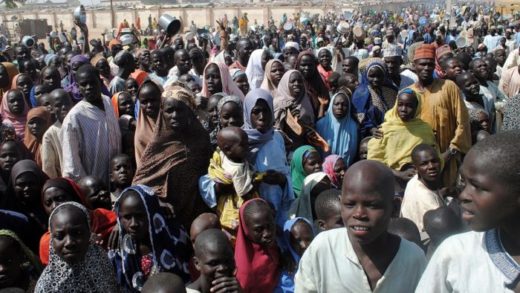 The Edo Government on Thursday released a roster showing how relief materials approved by the Federal Government for the Internally Displaced Persons (IDPs) in the state were distributed.
A statement signed by Mr Crusoe Osagie, Special Adviser to Gov. Godwin Obaseki on Media and Communication Strategy, said the roster was made available to newsmen in Benin.
Osagie said: "Out of a total of 6,821 bags of rice allocated to the state, the State Government received only 4,639.bags.
According to him, 2,182 of the bags were bad, unfit for consumption and were not collected by the state government.
He explained, these figures could be verified from the Nigeria Customs Service and the Nigerian Army, who witnessed the distribution of the items.
Osagie added that not a single jar of vegetable oil was received because all of them had expired, according to the dates marked on the containers by the manufacturers.
He said that: "On Christmas eve, Dec. 24, 2017, the IDP camp in Uhogua received 500 bags of rice from the state government.
READ: Federal Government urged to withhold funds ear-marked for refineries
"Also on Christmas eve, 50 sacks of used shoes were given to the IDPs in Uhogua.
"Two weeks ago, the IDP camp Uhogua received another 2,101 bags of rice, which brings the total number of bags of rice received by the IDP camp at Uhogua to 2,601."
Osagie added that displaced persons in Edo Central, Edo North and orphanages in the state received 1,421 bags of rice.
"The remaining 617 bags are in the state government's warehouse. We also have about 35 sacks of used shoes in the store, scheduled for distribution in the coming weeks.
Osagie also said that besides the IDP camp in Uhogua, displaced persons were also at Ilushin in Edo Central, Oghomerhe in Edo North and various orphanages across the state.

Load more