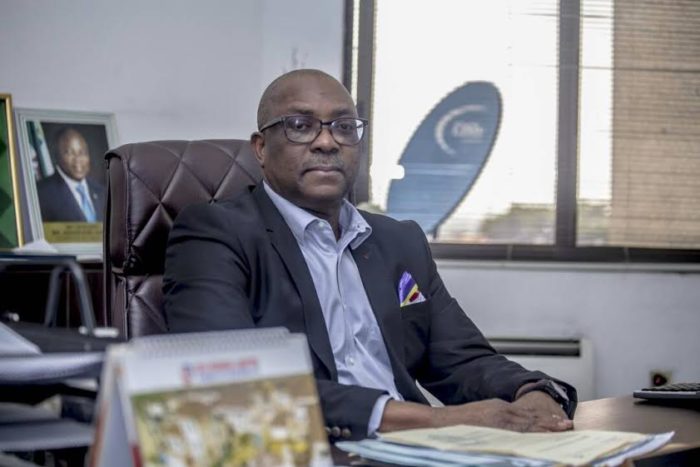 By Akinmuleya .O
Water is one of the most important substances on earth, it is so important that all plants and animals must have water to survive. It is also essential that the water people drink and use for other purposes is clean and free from germs and pathogens. Therefore, to make water potable, its production must conform to the World Health Organization's standard.
Producing sufficient water for the world population has been a great challenge as many countries are currently grappling with water stress. The Cape Town story in South Africa is raising concerns, not only in African countries, but in all the countries of the world.
The available water in this city is dwindling at an alarming rate, and residents are now being forced to cut down on their water usage by recycling and conserving water. Perhaps, this precarious situation is a manifestation of the projections made by the Global World Water Report that the world would have only 60% of the water it needs by 2030.
Research has also shown that more than 2 billion people globally are living with excess global water stress. In Northern Africa and Western Asia, citizens experience water stress levels above 60%, indicating the strong probability of future water scarcity.
Considering this situation, there must be concerted efforts of all countries to effect a significant policy that would drive development of water resources and accelerate production and supply of water for sustaining the world population. This means we must be truly committed to meeting the Sustainable Development Goal 6 which outlines the need for available and sustainable management of water and sanitation for all.
However, Nigeria is not relenting, as the country has developed a National Water Resources Master Plan, spanning 2014 – 2030, for water resources development, water supply, irrigation, and other related issues, that would resolve the major challenges inhibiting efficiency of water supply in the Country.
Within the policy framework of this master plan, the responsibility of water supply in Nigeria is shared between three levels of government; Federal, State and Local. While the Federal Government is in charge of water resources management, State governments have the primary responsibility for urban water supply; and Local Governments together with communities share the responsibility for rural water supply.
But in spite of this arrangement, access to potable water has been a major issue, as less than 60 percent of the population have access to safe and clean water.
Lagos, a resilient state and the commercial hub of Africa, with the population of over 22 million people, is unperturbed about this situation as it is continuously putting in place various strategies to tackle the challenge of water scarcity before it arises. The state has developed a Lagos Water Supply Master Plan (2010 – 2020) as a road map to tackling the challenge of water production and supply.
In the year 2015, when the present administration of Governor Akinwunmi Ambode came on board, the administration took proactive steps in addressing water challenges in the State by investing heavily in the State's water sector.
The first step taken was solving the problem of erratic power supply which has been a major hindrance to production and supply of water in the State. The government ensured that the Independent Power Plant (IPP) of 12.15 MW at Akute Intakes was re-jigged to supply power to Iju and Adiyan waterworks. Aside being connected to the national grid, generating sets were procured to serve the major waterworks as well as the micro and mini waterworks
This regime also took an active step towards combating water crisis in the state by constructing and commissioning the Ota-Ikosi Regional Water Scheme of 4MGD, and the Mosan- Okunola mini waterworks of 2 MGD. These water plants are currently supplying over 10 communities in Agbowa /Ikorodu area of the State.
In addition, this administration used a realistic approach to close water demand gap in the State by carrying out rehabilitation and expansion projects in different parts of Lagos, involving the replacement of old pipes and extension of water mains, thereby increasing water supply in different parts of Lagos especially in Surulere, Itire, Yaba/Ebute-Metta, Iwaya and Victoria Island among others.
In the same vein, there are a lot of proposed projects laid down by this administration to effectively and ultimately tackle the problem of water shortage in the state. These projects include the development of the Igbonla Water Scheme Phase 1 of 100MGD, expected to serve Epe, Eti-Osa, Ikoyi, Ibeju Lekki, Victoria Island and Lagos Island. The second phase of this project is also being planned, projected to produce 110 MGD, with a distribution network of 500km.
Other proposed schemes include Adiyan Phase III of 70MGD, with 6,295 km network, Ibese Phase I Water Treatment Plant of 50 MGD, and the Yewa/Ishasi water scheme calculated to produce 85MGD
In addition, a proposed integrated water supply in Ikorodu and its peri-urbans will be executed to supply 35MGD. This project will comprise upgrading Ota-Ikosi from 4MGD to 31MGD; the rehabilitation of Oke-Ota-Ona Water Plant and Lagos road mini waterworks currently supplying 3MGD and 2MGD respectively.
This integrated water supply project will also include the construction of 7 booster stations that would enhance production and supply of water to the communities in the axis.
It is also worthy of note that recently, the present administration carried out massive rehabilitation of waterworks across the State. This has resulted in an additional 90 MGD to the existing 210 MGD.
The Corporation now produces and supplies uninterrupted water to residents in the State, evidenced by the fact that communities that had never been supplied water for many years are now being supplied potable water. These areas include Ijesha, Makoko, Ikate, Iwaya, UNILAG second gate, Odunlami linkage (Lagos Island), Isheri Olowora, Agege, and many others.
However, it is true that the influx of the people into Lagos has continued to put pressure on all the social amenities. This is added to the fact that the population of Lagos is projected to hit 29 million by 2020.
While as of now water demand in the state is 540 MGD, and supply is 220 MGD, there is a great gap of 320 MGD
Therefore, based on the present plans and ongoing water projects in the state, Lagos Water Corporation has the capacity to deliver 745MGD, when demand hits 733MGD, giving the State excess of 12MGD.
Considering these efforts put in place by the State, in addressing the dreaded global water scarcity, there is no gainsaying the fact that with the proactive measure being taken by Governor Ambode, water shortage in Lagos State is well on its way out.
Akinmuleya is the Head, Corporate Communication, Lagos Water Corporation

Load more