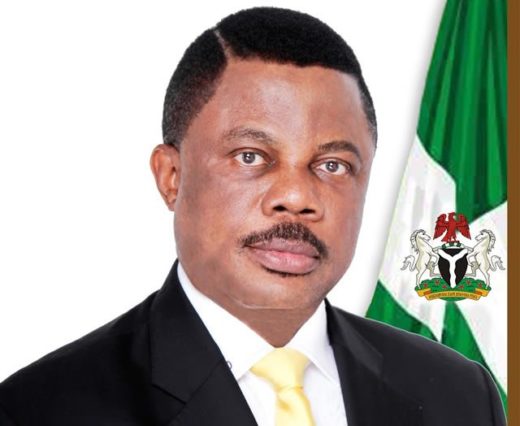 Anambra Government on Thursday said it would demolish all buildings under high tension electricity transmission lines in the state.
Mr Mike Okonkwo, the Managing Director of Awka Capital Territory Development Authority (ACTDA), made the disclosure in an interview with the News Agency of Nigeria (NAN) in Awka.
Most of the popular leisure outfits at Abakaliki Street and Amaudo near Aroma Feeds are situated under the high tension power line.
Okonkwo said the Federal Government had already written Gov. Willie Obiano of the state to check unwholesome human activities around the high tension lines.
He said that it was worrisome that people decided to encroach on the spaces under high tension lines because of its cost-free nature.
The ACTDA boss noted that the agency had stopped further constructions under transmission lines and had instructed those living or operation businesses there to move out.
Okonkwo said the danger and death associated with accidents related to high tension were fatal that the government could not condone such deadly adventure.
"We have stopped all construction works going on under the high tension; unfortunately people build in the night to beat our enforcement agents.
"The attitude is that people hold tenaciously to the lands and encroach on the right of way.
"High tension accident is deadly and we have instructed people to stop building under such places and any bulldozer seen there will be seized,'' he said.
Okonkwo said ACTDA had embarked on dislodging of shanties and illegal settlement in line with its urban renewal programme.
He added that the shanties evacuated included those at Ngozika Kwata and Nise where criminal elements were using as hide outs.
Okonkwo, however, encouraged Awka residents to go for decent accommodation and urged those who wished to live in cluster to acquire a piece of land and develop.
Load more