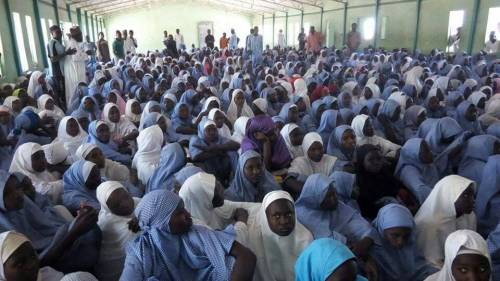 Participants at the ongoing 32nd National Quranic Recitation Competition in Katsina, have offered special prayer for the release of Dapchi school girls in Yobe.
The girls were abducted in Government Girls Science Technical College, Dapchi, Yobe a few days ago.
Dr Sani Abdullahi, Chairman of the Panel of Judges, led the participants and spectators in the prayer on Thursday before the morning session of the competition.
Abdullahi prayed to Allah to assist, protect and return the girls to their families unharmed.
He also prayed to the Almighty Allah to bring an end to insurgency in the North East, Zamfara and other parts of the country.
READ: INEC to prosecute Governor Yahaya Bello over double registration
''Oh Allah, we pray to You to grant us peace in this country and assist these abducted school girls and prevent future occurrence,'' he prayed.
32 states of the federation and the Federal Capital Territory, Abuja, are participating in the competition.
About 330 reciters were competing in six categories for both males and females.
Winners of the competition would represent the country in the international Quranic Recitation Competitions in Saudi Arabia and other Muslim countries.
Load more