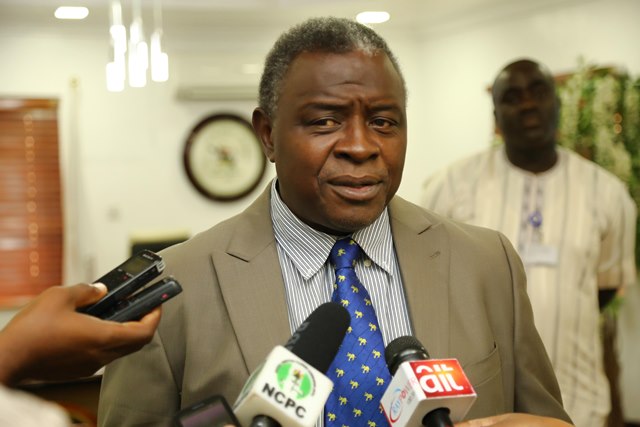 Rev Tor Uja, Executive Secretary, Nigerian Christian Pilgrim Commission (NCPC) has agreed to put Ghana through on Christian pilgrimage.
Uja made this known at a dinner on Thursday hosted by NCPC in honour of the Ghanaian delegation led by Minister of Chieftaincy and Religious Affairs, Republic of Ghana, Mr Samuel Dzamesi, in Abuja.
He said that the Ghanaian Minister was on a four-day visit to Nigeria to get orientation on the activities of the commission and the way pilgrimage was being run in Nigeria.
The NCPC boss noted that the partnership would be continuous, adding that the commission would also visit Ghana to build the capacity of officials on pilgrimage.
Uja disclosed that Nigeria was so far the only country in the world and Africa that runs an organised, consistent and successful Christian pilgrimage.
"We want to see how many things work so that they can emulate us and put them into practice in Ghana.
"Our first focus is pilgrimage; we have taken them through the different roots to show them the things that we do and how they are done to ensure hitch free pilgrimage.
"They have requested us to maintain partnership with them so that over the years they will be coming and we will also be going to teach, train, guide and help them.
"Nigeria is the only country in the world that is running organised, consistent and successful Christian pilgrimage and maybe if there is a next, it will be Ghana,'' he said.
He described Nigerians to be gifted and successful people in all their endeavours.
The Ghanaian Minister, Dzamesi, expressed optimism that Nigeria was a better choice that would take its time to teach her country to know and explore Christian pilgrimage.
Dzamesi hoped that the efforts made between the two countries using pilgrimage for spiritual awareness, understanding, and national development would strengthen African unity.
"You have been opened to us and disclosed to us more than we expected.
"You have demonstrated the willingness and desire to partner with us and give us the guidance to succeed in our common enterprise of using pilgrimage for spiritual awareness, understanding and national development.
"In the spirit of our relationship, it is my hope and ambition that this effort will strengthen African unity and development,'' Dzamesi said.

Load more