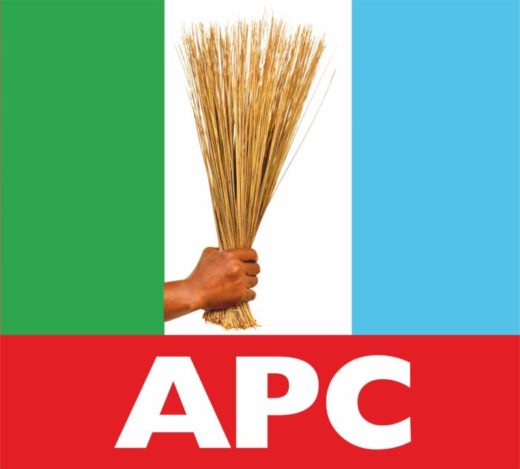 A chieftain of the All Progressives Congress (APC) in Ebonyi, Dr Paul Okorie, says the party is ready, focused and poised for total victory in the 2019 general elections.
Okorie who spoke in an interview with the News Agency of Nigeria (NAN) on Friday in Abakaliki, said those predicting the party's defeat would be disappointed.
He said that the national leadership, has repositioned party structures from the national, zonal, states to the local government levels ahead of the crucial 2019 general elections.
He said that the Chief Bola Tinubu-led reconciliatory committee currently reconciling aggrieved members was part of conscious strategies to put the party in proper shape before the elections.
"By the grace of God, our party will disappoint all the prophets of doom predicting the party's defeat in 2019.
"APC is quite in shape and ready to achieve a landslide in the 2019 general elections, and the party is repositioning all its structures for greater efficiency ahead of the polls.
"President Muhammadu Buhari is doing his best to put the country back on track and continuity in government is needed to stabilise the country in order to rebuild the economic, political and social structures.
" Those who think that APC will not win in 2019 will ultimately be disappointed, " Okorie said.
He said that the tenure extension for the National Working Committee (NWC) and other levels down the ladder of APC was a welcome development.
"There is always a time for certain decisions to be taken for expediency and to preserve the soul of the party.
"With party primaries just away by a few months, it will amount to political suicide by the party to engage in such a sensitive party exercise.
"The time is too short for our party to calm any frayed nerves arising from an elective congress at this time.
"With this development, APC has disappointed the opposition parties especially the main opposition Peoples Democratic Party (PDP) that has been waiting for such self destructive action.
"I say kudos to APC for such wisdom and congratulations to our National Chairman, Chief John Odigie-Oyegun and other APC leaders, "he said.