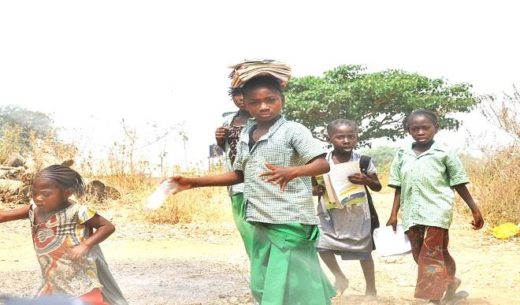 Mrs Olujide Olubisi, Head Teacher, King's Kids International School, Gwagwalada has urged parents to endeavour to teach their children cultural values that would prepare them for the future.
Olubisi gave the advice in an interview with newsmen on the sideline of the school "Cultural Day" celebration in Gwagwalada on Friday.
She also called on parents and guardians to care of their children and wards, whenever the need arose.
According to her, every child needs care and love and not maltreatment.
''When you abuse a child you deprive that child his or her right. It is wrong to abuse a child; every child needs care which is expected of every parent to give,'' she said.
Contributing, Mr Moneke Chukwudi, administrator of the school also called on parents to bring up their children in their different cultural background.
Chukwudi said, "parents should as much as possible speak their native dialects to their children while at home.
"They should encourage their children to speak as well because by so doing, they will not become foreigners in their communities."
READ: BBNaija: Housemates showcase Nigerian art, music, culture
Speaking on the event, Miss Precious Osita, a primary five pupil of the school expressed happiness for participating in the celebration and commended the cooperation among the participants during the event.
She noted that presentation of different dishes by participants from the six geo-political zones and eating together signified unity in diversity.
According to her, this is the first time the school is celebrating such event in its existence.
Earlier in his address, the Principal of the school, Mr Godwin Pious said that the event was to show case and promote the Nigerian rich culture among the pupils and students.
Pious expressed optimism that the event would leave indelible mark in the lives of the students and members of staff of the school.
Highpoints at the event were cultural dances and presentation of different dishes by participants from various tribes.