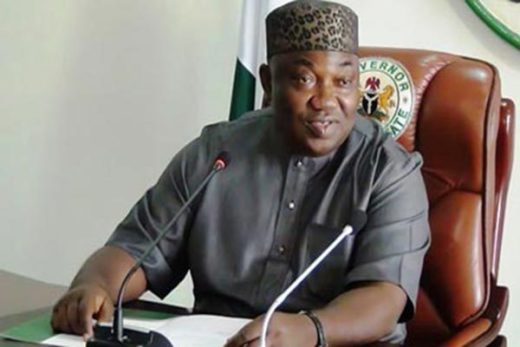 The South-East Amalgamated Market Traders' Association (SEAMATAS) has appealed to Enugu State Government to urgently provide a fire-fighting station at Enugu Timber Market.
Fire razed 82 stalls in the market on March 2 at about 10 p.m, while traders lost goods and machinery worth millions of naira.
The President-General of SEAMATAS, Chief Okwudili Ezenwankwo, told NAN in Enugu on Tuesday that it was sad that each year, there would be fire outbreak in the market.
Ezenwankwo noted that markets which dealt on inflammable materials should have standby fire service stations to check possible fire outbreak.
"SEAMATAS as the umbrella body of traders in the South-East is passionately appealing to Gov. Ifeanyi Ugwuanyi to extend his milk of human kindness to the Enugu Timber Market by providing a fire-fighting station in the market.
"It is has been a recurring decimal virtually each year to hear of fire incident in the same market and some traders are sent parking to their villages, when it happens.
"Assuming there was a ready fire-fighting machine attending to the fire just three to five minute as it breaks, I know it would be definitely put under control on time.
"So, we are asking for a fire-fighting station in the market to stop the tide of fire outbreaks,'' he said.
He, however, sympathized with the affected traders and their families and called on well meaning Nigerians especially traders to come to their aid.
"Not just the Government of Enugu State but philanthropists and other traders should come to the aid of the affected traders,'' he said.
The president general thanked the state government for prompt response to the plight of victims of the fire incident.