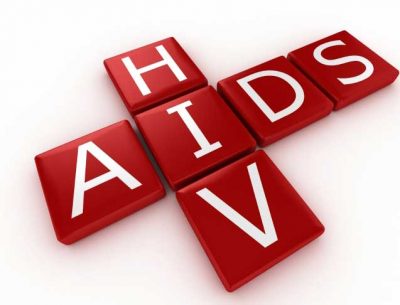 AIDS Healthcare Foundation (AHF), a Non-Governmental Orgarnisation, has urged the Nigerian government to bridge the HIV/AIDS services gap through women empowerment and access to reproductive and healthcare services.
Terri Ford, Chief of Global Policy, Advocacy for AHF, made the call in a statement in Abuja on Tuesday ahead of the 2018 International Women's Day celebration on March 8.
She said it would be a befitting honour to the courage and resilience of Nigerian women if the government empowered them by bridging the gaps of inequality and access to healthcare services.
" The world cannot go on talking about the end of AIDS while HIV remains one of the leading causes of death among women, especially young women and girls in developing countries.
"From the smallest community clinic, all the way to the national health programmes and at the international level we must keep the promise to women.
" We must ensure they have access to HIV treatment, testing and prevention without long waiting times and without fear of intimidation and stigma,'' Ford said.
Also, Dr Greg Abiaziem, Acting Country Programmes Manager, AHF Nigeria, stressed the need for Nigerians to make conscious effort to ameliorate challenges that women faced in accessing quality healthcare.
Abiaziem said the need to promote safer sexual conducts and women's ability to negotiate safe sex and education to reduce transmission of HIV from mother to child must be structurally put in place.
He said that efforts and resources must be invested into policies that had been proven to work globally, such as the HIV test and treatment policy as well as a comprehensive prevention strategy.
The AHF Country Programmes Manager, quoting UNAIDS, said "a third (32 per cent) of all cases of mother to child transmission (MTCT) of HIV in the world happened in Nigeria.
"In 2016, just 32 per cent of pregnant women living with HIV in Nigeria received antiretroviral treatment.
"According to WHO, almost 18 million women over the age of 15 make up over half of all adults living with HIV while women aged 15 to 24 account for 60 per cent of those infected in that age group.
" HIV positive women in many countries are not afforded equal access to treatment and are often victims of discrimination and increased violence, including infringement upon their sexual and reproductive rights.
"AHF calls on policy makers, organisations and well-meaning Nigerians to help narrow identified gaps and ensure women have unimpeded access to lifesaving HIV testing, prevention services and treatment,'' Abiaziem said.
AIDS Healthcare Foundation is the largest global AIDS organisation, currently providing medical care and services to over 872,000 clients in 39 countries.
AHF Nigeria has been operating in the country since 2011 and has presence in six states.