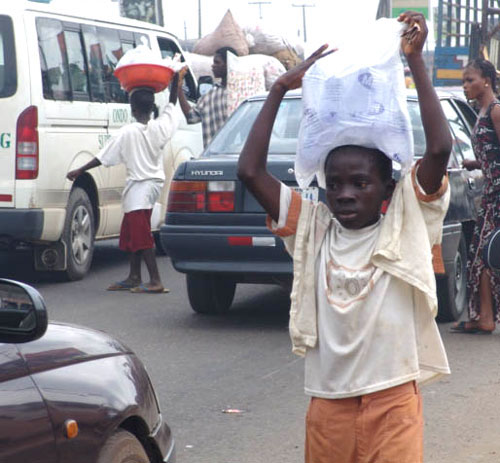 A bill to prohibit street begging, hawking and purchase of goods on the road in Imo passed the second reading at Imo State House of Assembly on Tuesday.
Mrs Ngozi Obiefule (Isu-APC) and 16 others sponsored the bill.
Leading debate on the bill, Obiefule said that it was intended to curb the menace of street begging and hawking, help check the activities of hawkers and street traders and restore order.
The lawmaker said hawking and street trading would continue to be a threat to the state if left unchecked, adding that the activities were responsible for numerous road accidents.
She advocated that those who bought goods from hawkers and street traders should be penalised to deter others and urged other lawmakers to support the bill.
Supporting the bill, Mr Mike Iheanetu (Aboh Mbaise-PDP) said that the activities of hawkers and street traders had constituted a menace, adding that the proposed law would go a long way toward restoring sanity on the streets.
Iheanetu argued that the activities of hawkers and street traders would make a mockery of the urban renewal project of the state government if they were not prohibited.
Contributing, Mr Chinedu Offor (Onuimo-APC) said the bill would ultimately ensure that children of school age no longer engaged in street hawking during school hours and after.
He further said that the bill would curb child labour and other forms of child abuse.
The Speaker of the assembly, Mr Acho Ihim (Okigwe-APC) put the matter to vote and it was unanimously supported.
Ihim referred the bill to the House Committee on Market and directed the committee to report back to the house on March 13.