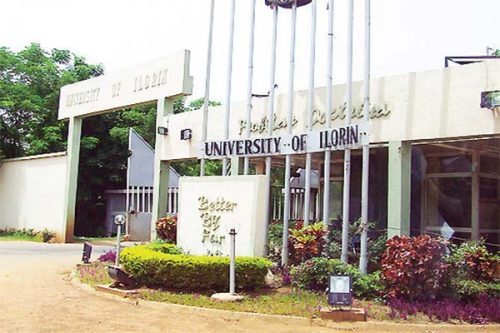 The Vice Chancellor (VC) of the University of Ilorin, Prof. Sulyman Abdulkareem, has advised new students of the institution to spend less time on facebook and other social media platforms.
Abdulkareem gave the advice on Tuesday in Ilorin while declaring open a week-long orientation programme for the 2017/2018 fresh students.
The VC told the students that spending too much time on social media platforms was capable of distracting them and derailing their academic pursuit.
He urged them to be serious with their studies and shun all negative tendencies that could jeopardise their academic pursuit.
He said the students were lucky for being chosen out of numerous candidates that applied for admission into the university, and advised them to make judicious use of their time on campus.
Abdulkareem also warned them to shun such colleagues that could be bad influence on them, unregistered associations, examination malpractice, indecent dressings and other anti-social behaviours.
The VC said that the university authority would not hesitate to deal decisively with any violator of the school's regulations.
He assured the fresh students of the university's support at all times in order for them to actualise their set goals and graduate on time.
Earlier in his address entitled "Remember the Children of Whom You are," the Registrar of the university, Mr Emmanuel Obafemi, urged them to be decent and moderate in their approach to issues.
Obafemi said that any form of uncivilised conduct by them would be visited with sanctions.
"You are enjoined to manage your time very well by ensuring that you attend lectures, tutorials, and practical classes regularly as well as carry out all your assignments," he said.