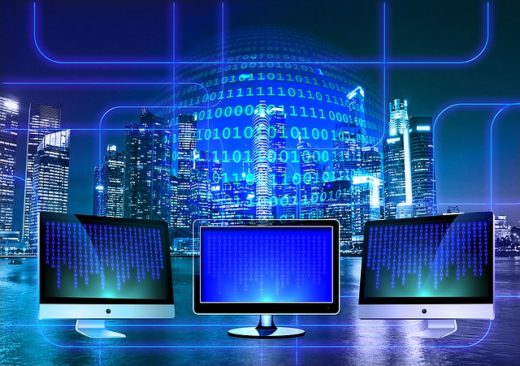 Dr  Wummi Hassan, Chief Executive Officer  (CEO), High-Tech Centre for Nigerian Women and Youth, an (NGO), on Tuesday said women had a critical role to play in the advancement of technology in the country.
Hassan said this in Abuja at the Nigeria Science, Technology, Engineering and Mathematics (STEM) Summit tagged "NigFiSTEM'' billed to end on Thursday.
She said the summit, which was part of the celebration of International Women Day and usually held on March 8 every year, was for women and young girls to brainstorm over their challenges in technology.
International Women's Day is celebrated in many countries around the world.
It is a day when women are recognised for their achievements without regard to divisions, nationality, ethnic, linguistic, cultural, economic or political interests.
The event first emerged from the activities of labour.
"This particular week has been dedicated to celebrating women; for us as an NGO, we thought through the fact that we needed a change in Nigeria.
"So we brought together women and girls in the secondary or primary schools in FCT to look at problems in the environment and to see how they can collaborate with others to advance technology.
"Nigeria has taught us; we may not get it fully as people complain that the curriculum is not enough now that we have known what we know, so we have to create solution.
"We want to bring the girls and women together to see how they can become producers of technology and innovators as technology is a driver of change."
Hassan said it was quite depressive most times to find out that lip service or low attention was paid to the development of the nation's industries.
READ: Ministry reaffirm commitment to challenges of persons with disabilities
According to her, to develop a nation, its industrial base must be sound; so, this programme has gathered women and girls to see how we can advance technology for national development.
On her part, Hajiyya Ramatu Kamal, Deputy Director, FCT Education Board, said the board was encouraging female students to embrace science subjects.
Kamal said STEM was planning to institute an award for female students in science.
"The board had discovered that more female  students were embracing science subjects.
Some of the participants at the summit told the News Agency of Nigeria (NAN) that the event would help them pay more attention to science subjects.
Miss Mercy Anator, a student of Junior Secondary School Jabi, Abuja, said she hoped to leave the summit with the knowledge that girls could change the generation.
"I want to go home with the impression that change begins with us," she said.
Miss Ngozi Ufum, student of Government Secondary School Lugbe, Abuja, said the summit would help her in the ambition of becoming a dentist.