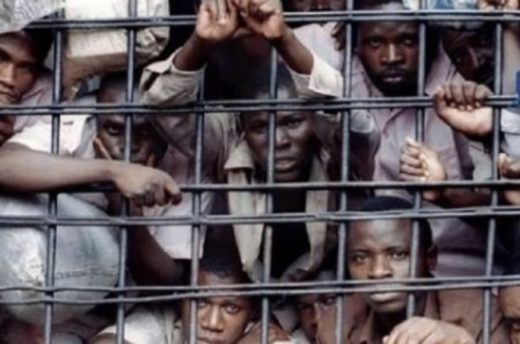 Paul Iyoghojie
An Igbosere Magistrate Court, Lagos has sentenced a Cotonou, Republic of Benin woman, Janet Ketu aka Iya Bidemi, 44 to six years of imprisonment for conniving with a houseboy, Philip Idowu, to rob his employer of his N40m Jewelries, $5,250 and £5,000 all valued at N76m.
The convict was sentenced by Senior Magistrate A.T Omoyele in charge of court 12 after she found the convict guilty of the four count charges of breaking, entering, stealing and accessory preferred against her by the Police at the Maruko Division, Lekki, Lagos.
The Convict was arrested and arraigned before an Igbosere Magistrate Court in March 2017 following a complaint by Ajibola Yomi, a resident of A19 Nicon Town Estate, Lekki, Lagos.
The convict pleaded not guilty to the charges and was admitted to bail. Police Counsel, Cyriacus Osuji, had informed the court in charge No. L//19A/2016 that the convict and others still at large committed the offence on 10 March, 2016 at A19 Nicon Town Estate, Lekki.
Osuji told the court that the convict connived with Idowu, a former houseboy to the complainant, now serving a jail term in Cotonou, Republic of Benin to break and entered the into the apartment of the complainant to steal about N76m properties after he left home for work.
He said that the convict and Idowu stole N40m jewelries, $5,250 and £5,000 all valued at N76m and escaped to Cotonou.
Osuji added that the convict was eventually arrested in Cotonou by the combined efforts of the Nigeria International Police, INTERPOL and the Republic of Benin Police and brought back to Nigeria.
Magistrate Omoyele sentenced the convict to six years imprisonment without an option of fine, with a directive that the sentence would run concurrently.