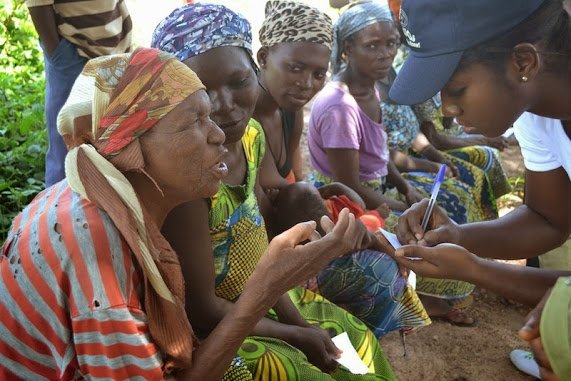 Dr Piwuna Goson, a geriatrician, has called on the media to sensitise Nigerians to topical ageing issues, particularly those relating to the medical conditions of older persons.
The consultant from University of Jos Teaching Hospital, Jos, made the call in Abuja on Wednesday at the Training Programme on Ageing Policy and Formulation, jointly organised by Dave Omokaro Foundation and the International Institute on Ageing United Nations- Malta (INIA).
He particularly urged the media to educate the public on the health challenges facing the aged from an enlightened point of view so as to stem the stereotyping of some older persons living with health conditions like dementia as "witches''.
"If some old persons manifest the symptoms of dementia, people around tend to label them as witches. This is because cardiovascular diseases can cause dementia, which affects the brain.
"And unfortunately, the sufferers tend to manifest certain tendencies, which include psychotic features such as hallucination,'' he said.
Goson said that the higher cognitive function of older persons suffering from dementia was usually impaired, thereby affecting their memory and causing abstract thinking.
He said that dementia also affected the sufferers' comprehension, calculation, motor skills (mobility) and language.
"There is no cure for dementia; older persons living with dementia fundamentally need specialised medical care and person-centred care from family members, friends, care givers and members of the community,'' he said.
Another geriatrician, Dr Lawrence Adebusoye, urged the citizens to be mindful of the fact that older persons in Nigeria often experienced "multiple morbidities'', which could be grouped as "medical, social, mental and spiritual diseases''.
Adebusoye, the Director of Tony Anenih Geriatric Centre, University College Hospital, Ibadan, said that older persons usually manifested atypical presentation of diseases.
"Older persons could have severe infections and they would tell you nothing; they also have prolonged hospital stay, as they cannot easily recover from illnesses just like young persons,'' he said.
He listed the health challenges facing older persons as impaired cognition, incontinence (inability to control urine of faeces), immobility as well as instability and falls, among others.
Adebusoye said that older persons were prone to developing diseases like hypertension and diabetes, adding that they basically needed specialised medical care to manage these health conditions.
The consultant listed the factors inhibiting the care of elderly persons in Nigeria as the absence of national policy on ageing, the lack of in-depth training in care of older persons and the dearth of awareness in geriatrics.
Adebusoye said that in efforts to address these challenges, the country's health care delivery system should be overhauled to place considerable emphasis on the care of older persons.
"The National Health Insurance Scheme (NHIS) should also be extended to cover the health care of the aged,'' he added.
Dr Ogugua Osi-Ogbu, a geriatrician in National Hospital, Abuja, however, underscored the need for the government to increase the allocation of resources to the health sector,
She noted that the current allocation of about five percent of annual national budgets to the health sector was grossly inadequate.
She also said that NHIS should be modified to cover the health care of older persons, while there should be geriatric units in all primary health centres across the country to take care of older persons, particularly those living in the rural areas.