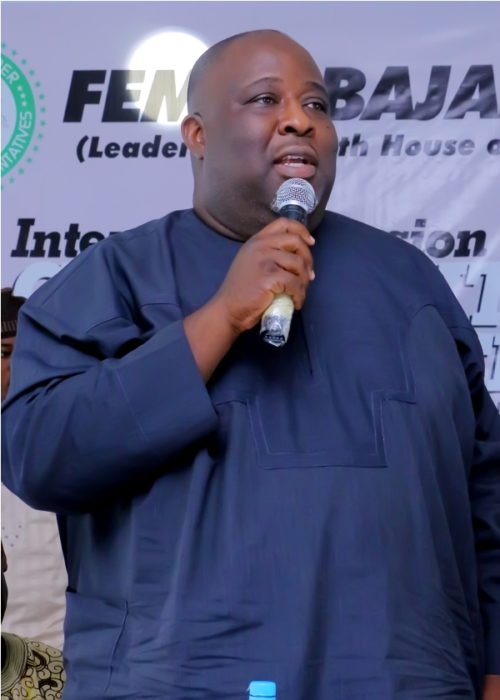 The Lagos State Government has sought the deployment of more specialized personnel of the Nigeria Police Force to assist the government in bringing to barest minimum the incidences of child abuses and social vices across the State.
Commissioner for Youth and Social Development, Agboola Dabiri who led top officials of the Ministry on a courtesy visit to the Commissioner of Police, CP Imohimi Edgal at the State Police Headquarters, Ikeja, said the need for increase in police personel in Lagos has become inevitable as government now wanted improved surveillance, monitoring and enforcement on its fight against social abuses, unregistered orphanages and homes and other social vices in the state.
He noted that the State would also need intensive support from the police in areas of monitoring of activities of illegal orphanage homes who indulged in questionable activities against the law.
"The team of Nigeria Police has been highly supportive of our activities, but more assistance is needed, because as I speak, our resources have been overstretched, so we request that the police avail us with more personnel.
"We need more support from the police to earnestly war against those perpetrating violence in our state. The upsurge in various social vices and discovery of baby factories in some quarters is inhumane and highly condemnable. For someone to persuade girls from another state to come into Lagos and be delivering babies for them to sell is the height of wickedness," he said.
Dabiri appealed to Imohimi to ensure full compliance with the law which states that children should not be kept in detention, but should instead be referred to the Ministry of Youth and Social Development saddled with the responsibility of handling juvenile cases in its various correctional homes.
Speaking, Imohimi said police would continue to demonstrate its support for Lagos State Government, especially issues relating to youth, women and children.
"We are not relenting on issues concerning children and women. Our cooperation with the government will continue in a stronger way through a robust synergy. I personally have interest in issues that pertains to children and women because these category of persons are the most vulnerable in our society," he said.
Imohimi, however, suggested that synergy with the Ministry of Youth and Social Development could be improved upon through joint capacity building between officers of the Police and enforcement officers of the ministry.
This, according to him, would help both officers to be better informed on their respective responsibilities in line with the law.
He added, "One great way we can better the already existing relationship between your Ministry and the Police is through training and retraining such that our own officers can know their limitations, be aware of relevant questions they can ask a suspect who is presumed to be operating an illegal orphanage or traditional birth attendant whose operation is not certified by the state government"
He said that all police stations in the state had been informed on the position of the law regarding child offenders, stating that police had specially trained officers by the British Council on how to deal with children and gender cases.
The Permanent Secretary in the Ministry of Youth and Social Development, Mr. Hakeem Muri-Okunola said that the Ministry had specially-created correctional homes across the state to handle cases of children acting in conflict with the law.
Muri-Okunola also appealed to officers of the police force not to relent in carrying out periodic enforcement on orphanage homes not registered by government and local birth attendants not certified by the State Traditional Medicines Board until the activities of the unscrupulous elements are rid-off the State.
Load more