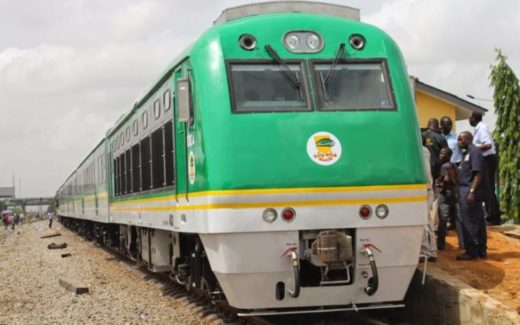 The Nigerian Railway Corporation (NRC) says the imminent  introduction of the standard gauge line will permanently end the practice of people riding atop train coaches.
Mr Jerry Oche, the NRC Lagos District Manager, said this in an interview with newsmen on Wednesday.
Oche explained that the relatively low speed of the trains in operation now was one of the reasons why some people risked their lives riding on the top of the coaches.
"When the operations of standard gauge line starts, it will bring outright end to the menace of roof top riders.
"The speed of the present train is very low, anybody can jump into the train at any point unlike the standard gauge.
"If you are in the train that the speed is high, how will you ride on the top roof ? The wind will knock you off," he said.
The district manager said that to stop the menace did not require rocket science but the corporation had not taken action in order not to endanger the lives its passengers.
READ: Improved energy management can boost economic growth – ECN
"We cannot afford to endanger passengers' lives and come up with a solution because we want to put a stop to the practice.
"We are looking for a way of solving it without harming anybody and I think the introduction of the standard ggauge will do that ," Oche said.
According to him, the corporation imposed fines, embarked on raids, subjected some to community services, others remanded in the prisons, but they still continue in the dangerous act.
Oche said that miscreants had formed the habit of riding on roof top of train and visiting mayhem on innocent passengers, making train ride unpleasant.
He said that 36 people were charged to court on Nov. 9, 2016 and were convicted and fined N25,000 each to serve as deterrence to others.