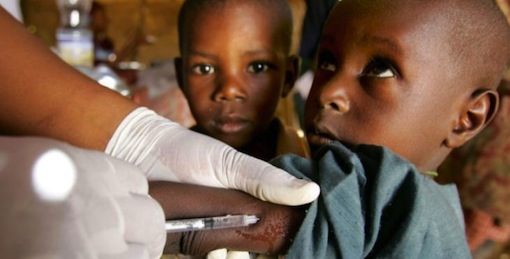 The Amuwo Odofin Local Government Area of Lagos State has concluded plans to train its health workers for the upcoming measles vaccination campaign.
The first stream of the implementation for the Lagos State Measles Vaccination Campaign will begin on March 15 to March 20.
Dr Orebiyi Sunday, the Local Government Medical Officer, told NAN that the training would hold on March 8.
According to him, the training is to ensure that the health workers. who will carry out the immunisation, are fit to do a good work.
"Our work is unique and everyday new things come up. So, it is important that our health workers are trained regularly.
"We have been trained at the state level, so we want to ensure that we bridge any gap so that there will be no mistakes on the field," he said.
Sunday said that there was the need for children between the ages of nine and 59 months to be immunised against measles.
"Measles is one of the six killer diseases of children less than five years and the only way to prevent it is by immunising children.
"This is a booster dose, so any child between the ages of nine to 59 months can take it. "Even, those who have taken it before can still take it.
"It doesn't affect them. It's free and safe," Sunday added.
He also said that the local government would adopt "the fixed and temporary fixed posts strategy'' to ensure a wider reach, particularly in the riverine areas.