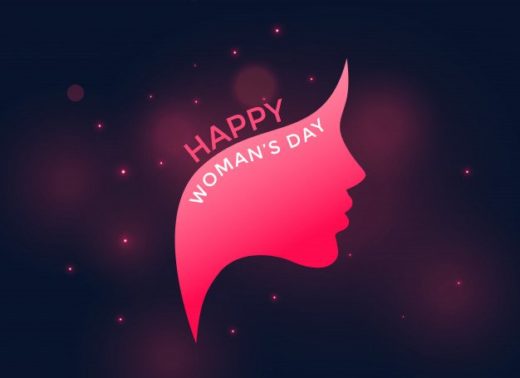 Thousands of Indians joined demonstrations against sexual violence and gender discrimination on the occasion of International Women's Day on Thursday.
Scores formed a human chain in New Delhi's central business district Connaught Place as part of the "Rape Roko" (Stop Rapes) campaign.
People, who commit violent crimes against girls and women should face harsher punishment and more fast-track courts should be established to try them, organisers the Delhi Commission for Women said.
In a separate protest nearby, women activists and leaders staged a march that ended near Parliament House, calling for gender equality and measures to deter such crimes against women.
At Parliament House, opposition lawmakers also held a protest to demand the passage of the Women's Reservation Bill that seeks to reserve a third of all seats for women.
In the lower house of parliament of India, women are still a minority at 12 per cent, almost half of the global average at 22 per cent.
Indian women also face discrimination in jobs and wages.
Gender rights and women's safety have been in the spotlight in the Asian country since the brutal gang rape of a 23-year-old student on a moving bus in New Delhi in December 2012.
In spite stricter laws and measures to increase security for women, a high number of crimes against women continue to be reported every year.
Many events centred around women's empowerment were organised in Indian cities that saw the participation of leaders from the Indian government including Prime Minister Narendra Modi.
NAN reports that according to India's National Crime Records Bureau (NCRB), an average of 92 women are raped in India every day with the number of reported rapes doubling in New Delhi between 2012 and 2013.
In 2016, the NCRB revealed that at least 34,651 cases of rape were reported in India in 2015, or one every 21 minutes.
India's problem with sexual abuse and harassment garnered worldwide attention in late 2012 when a 23-year-old Indian student was gang-raped and murdered.
Also in Spain, Women were participating in Spain's first-ever nationwide "feminist strike'' to mark International Women's Day, with local media reporting disruptions to public transport.
More than 150 railway connections were cancelled and there were reduced metro and bus services in several cities, according to Spanish broadcasters.
Female journalists were also reported to have boycotted their work as part of the strike, which is supported by several unions.
Three hundred demonstrations were planned across Spain to mark the annual event, which raises awareness for women's rights and gender equality.
Women, who are not in employment were encouraged to take part in the strike by setting aside household tasks such as cooking and cleaning under the motto, "If women strike, the world stops."
The strikers had at least one high-profile supporter in Penelope Cruz.
The Spanish actress told online newspaper El Espanol that she would not be working on.
"This strike is important and more than symbolic," she told the newspaper, adding that "we are at the beginning of global change."