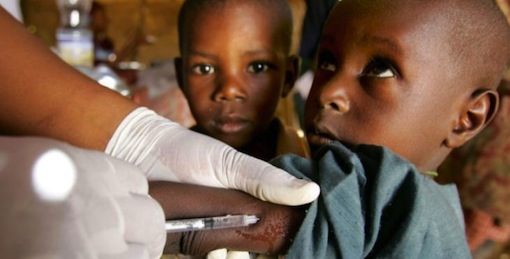 Alhaji Ismail ChiKwekwewa, the Chairman, Taura Local Government Council, Jigawa, says the council is tackling the outbreak of Cerebrum Spinal Meningitis (CSM) in Majia town.
Chikwekwe told newsmen at Taura on Thursday that the council was collaborating with the State Government and Federal Governments as well other stakeholders to contain the situation.
He said meningitis had claimed nine lives in the area as against the 40 earlier "mischievous reports speculated''.
"Every mortal can fall ill sick and can die; I don't see any reason why we should play politics with illness and death.
"What really happened is that some people fall sick complaining of headache and fever, and they were taking self-medication.
"When the problem persisted, the matter was reported to us at the local government council and we swiftly swung into action and sent doctors and medical personnel to find out the problem.
"After diagnosing the patients the case was found to be meningitis and the people affected were immediately rushed to Comprehensive Basic Health Centre Taura for necessary action.
"Before then, seven persons out of the patient who complained of headache and fever died at home while two later died at the hospital.
"We don't know where those people got the figure that 40 people died in Majia; that is very unfortunate, can they come and show us where those people were buried?
"Right from the time we received the report of the outbreak of the ailment we have been up and doing, the state government also came to our rescue in addressing the problem completely.
"My appeal to people is that they should always try to find facts before spreading any information in the interest of progress and peaceful coexistence among people,'' the chairman said.
The state Commissioner for Health, Dr Abba Zakar, confirmed that the situation was under control.
Zakar also confirmed that nine patients died of the disease and not 40 as reported earlier.