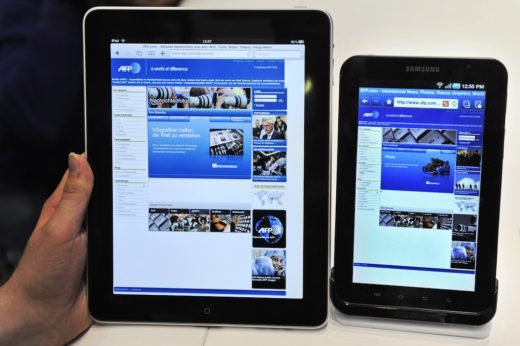 The Nigerian Communications Commission (NCC), has reiterated its commitment to ensure the protection of consumers of telecommunications services from unwholesome practices by service providers.
The Director, Consumer Affairs Bureau of NCC, Mr Abdullahi Maikano, said this at the commission's 92nd edition of Consumer Outreach Programme (COP) in Ikot Ekpene on Thursday.
Maikano, represented by his deputy, Alhaji Ismail Adedigba, said COP sought to educate consumers and other stakeholders on contemporary issues generating interest in the telecommunications industry.
He said the programme served as a feedback mechanism for the commission in making regulatory intervention for the benefit of the consumers, service providers as well as the industry.
"To ensure that telecom consumer is well protected, informed and educated, the commission has developed series of initiatives with the main goal of empowering consumers with appropriate information.
"That will ensure that their rights are not only protected but their choices also provide them with value for money.
"Consumer education is identified by the commission as one of the most cost effective mechanisms that provides and guarantees consumer protection.
"Besides serving as a proactive way of protecting consumers from making wrong choices, it also serves as a preventive measure that protects consumers from being exploited and against fraud.
"It is my hope that each of the service providers, present here today, will demonstrate clearly to our esteemed consumers of telecom services the various initiatives by the commission.
''The initiatives are put in place to inform, protect and educate consumers of their services," Maikano said.
The director urged participants to take advantage of COP to be well informed ''so that service providers do not take undue advantage of them.''
Earlier, Adedigba said the objectives of the commission's outreach programmes were aimed at empowering and protecting consumers.
READ: Energy theft: Eko Disco warns customers to stop act or face prosecution
He said NCC considered the consumer as a critical stakeholder in the telecoms industry, stressing that it would not relent in ensuring that their rights were protected.
"I want to emphasise that focus on consumer did not end with 2017 as year of telecom consumers.
"In fact, it has just begun as the commission is not in any way winding down on our avowed commitment to serve the consumer better in all fronts," he said.
According to him, the theme, "Information and Education as a Catalyst for Consumer Protection", is to educate consumers to stand up for their rights.
The deputy director appealed to stakeholders to be responsive to all the complaints raised by the consumers.
He also urged participants to spread the messages and issues discussed to others who were not able to attend the programme.
Speaking to newsmen, a consumer, Mr Ndifreke Umanah urged telecom providers to improve the way data expired after every month.
Umanah also called on them to allow consumers exhaust their data before its expiration.