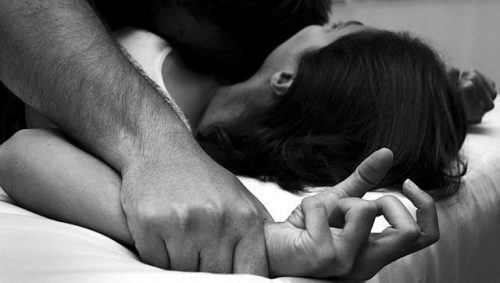 Australian Prime Minister Malcolm Turnbull on Friday asked states and territories, as well as churches, charities and other institutions to compensate victims of child sexual abuse.
New South Wales and Victoria – the country's most populous states – will start paying survivors of abuse up to 150,000 Australian dollars (117,000 US dollars) from July as part of a national redress scheme.
The scheme was one of the key recommendations of the five-year Royal Commission investigation into tens of thousands of children sexually abused between 1960 and 2015 in Australian institutions.
Turnbull said it was a historic moment for people who have suffered "cruel and evil" violence.
"Redress isn't compensation. The process is about healing and moving forward while accepting the system failed every single person in Australia who suffered sexual abuse in an institution that was meant to protect them,"
Turnbull said, urging others to join the scheme.
"We owe it to the survivors for their courage in telling stories they have been too afraid to speak of, often for decades," Turnbull told reporters in Sydney.
Other institutions and organisations have not yet joined the scheme.
The pressure is on the Catholic church system as the inquiry found that seven per cent of all priests between 1960 and 2015 had allegedly abused children.
The states' agreement, which includes counselling and formal acknowledgement from the institutions responsible, was a "giant step" towards a truly national redress scheme, Social Services Minister, Dan Tehan, said.
"I would be very surprised if we don't get the non-government institutions on board. I would say, you have a moral responsibility to join this scheme," he told local ABC radio.
The federal government has already set aside 3.8 billion dollars for the scheme. Turnbull said if institutions and charities refuse to join the scheme they will be "judged very harshly."
"If a church or a charity or institution doesn't sign up, I hope they will be shamed and we will be using the megaphones we have to encourage them to sign up," Turnbull said.
"If they don't they will fail the test of justice and they will fail the people they seek to represent."
The announcement covers 9,000 people abused in New South Wales government institutions and 5,000 abused in Victoria.
The victims can be paid even if they have moved to other states.
READ: International Women's Day: UNHCR reaffirms pledge to fight sexual exploitation
The deal caps payments at 150,000 dollars for each person, which is lower than the 200,000 maximum payment recommended by the commission.
Sex offenders or anyone jailed for five years or more for serious crimes remain excluded from the scheme.
The payments are to be made by the state governments but negotiations between the states and the federal government have been prolonged.
Negotiations with other states are continuing.
Some 60,000 survivors of abuse are eligible for compensation nationally.
Activists lauded the announcement, saying "survivors of abuse have been hanging their hopes on this scheme for a long, long time."
"Many survivors died without the apologies and the redress that should have been theirs many years ago," said Francis Sullivan, the chief executive of the Truth Justice and Healing Council, a victims and survivors group established by the Catholic Church.
"This national scheme will provide a consistent and fair response to victims of abuse no matter where or when the abuse occurred."
"It will be relatively straight-forward for survivors compared to litigation, and it is available to survivors abused by people who have died," Sullivan said.

Load more