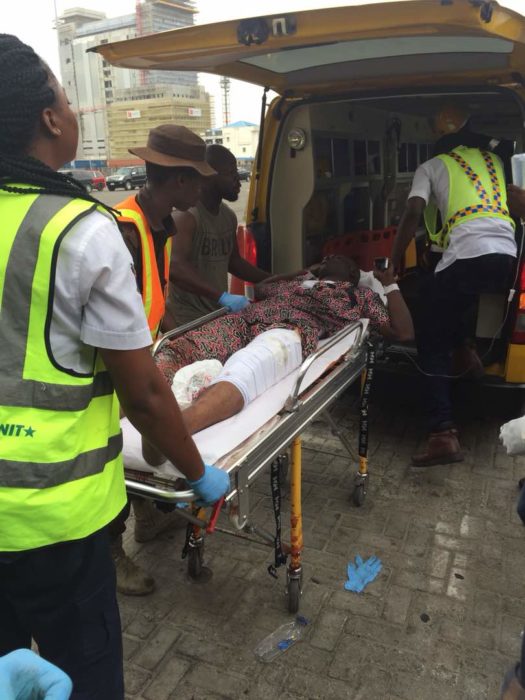 By Kazeem Ugbodaga
Four people have been killed when a Sports Utility Vehicle, SUV, plying one way ran into a commercial bus on Lekki-Epe Expressway, Lagos, Southwest Nigeria.
According to the Lagos State Emergency Management Agency, LASEMA, the agency was was alerted at about 6.49am on Sunday on a distress call via the emergency toll free line 112/767 regarding an accident at the First Toll Gate inward Oriental Hotel along Lekki Epe Expressway.
It said this prompted the immediate activation of the agency's Response Team, other emergency responders and the security operatives to the scene of the incident accordingly.
General Manager, LASEMA, Mr. Adesina Tiamiyu, said investigation carried out by the Agency's Response Team on getting to the scene of the incident revealed that a Lexus Jeep GX470 with registration number KJA-615DF plying one way ran into a commercial bus(KRE-302XA) that was just cleared by the ticketing officers at the toll gate.
He confirmed that four people were killed in the accident, which included three male and a female, while 16 people were seriously injured.
"A total of four fatalities were recorded which includes three adult male and an adult female. 16 casualties with severe injuries were recorded including, four adult female and 12 adult male. The driver of the jeep was transported to the General Hospital in Marina.
"The LASEMA Response Team alongside LASAMBUS, RRS, Nigeria Police Force, State Environmental Monitoring Unit (SEHMU) and LCCI were responders present at the scene of the incident," he said.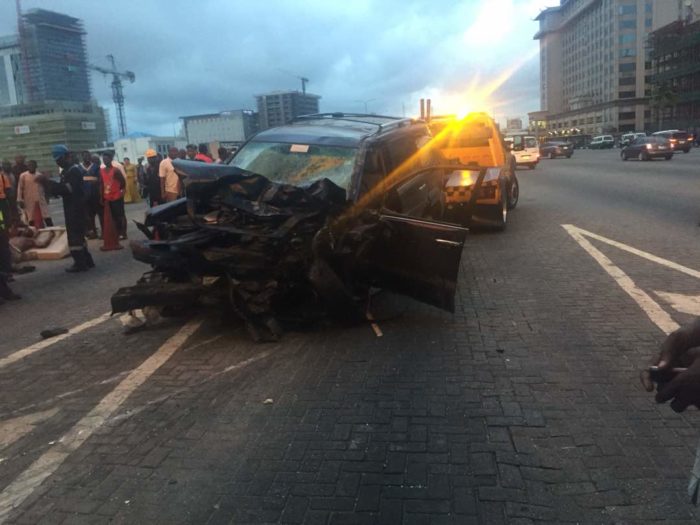 Tiamiyu added that emergency/security operatives were involved in traffic management measures to forestall the occurrence of a secondary accident, crowd control, giving medical care to the casualties and subsequently moved them down to the General Hospital in Marina and Trauma Centre at the Toll Gate for further treatments.
He said two adult male who died at the scene were subsequently handed over to State Environmental Health Monitoring Unit,SEHMU while the remaining two-adult male and female were later confirmed dead.
Tiamiyu said that the accidented vehicles were recovered off the road with the aid of the agency's light tow truck and subsequently handed over to LCC officials who moved them down to Maroko Police station.
The General Manager, therefore, advised motorists to always endeavor to drive with caution when driving on highways, abstain from drinking alcohol before driving, as well to ensure road worthiness of vehicles, before embarking on journeys to avoid unnecessary loss of lives
He also said the cause of the accident would be investigated by the security operative while the State Government would also ensure prosecution of the culprit who drove against traffic to serve as deterrent of errant motorists.

Load more