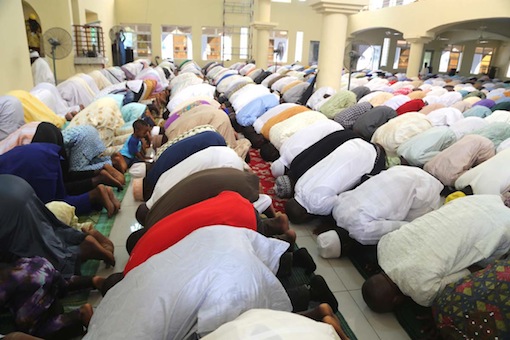 The Imam of Abuja National Mosque, Dr Kabir Muhammad, has advised faith-based organisations in the country to respect constituted authorities by registering with the Corporate Affairs Commission (CAC).
Muhammad said this would enable them to operate within the ambit of the law.
He gave the advice at the closing of the Second Edition of Qur'anic Recitation Competition organised by the Islamic Promotion Initiative of Nigeria in collaboration with Turkiye Diyanet Foundation of Republic of Turkey, in Abuja.
He said that it had become imperative for all religious organisations to register with the CAC in order to have legitimacy in whatever they were doing, adding that this would prevent miscreants from parading themselves as leaders of religious organisations.
" I appeal to all faith-based organisations to ensure that they register their organisations with the government so that they have liberty to organise their programmes without any difficulty.
" Our Organisation has been registered with the CAC in 2014 and we got our certificate in 2015; so, we are at liberty to hold different programmes like seminar and other activities that are within our mandate, " Muhammad said.
Muhammad, who is also the Chairman of the initiative, said all the contestants who participated in the Qur'anic recitation competition had performed very well, adding that in Qur'anic recitation competition every participant was a winner.
He, however, said that two persons, who emerged overall best in the competition would represent FCT at the National Female Qur'anic Competition in Sokoto and later to represent Nigeria in the upcoming International Qur'anic Recitation competition in Turkey, Tanzania and Egypt.
Dr Abdulqadir Muhammad, Coordinator of the group, announced that Suraiya Mohammed, from Gwagwalada Area Council, emerged the 2018 overall winner of the female Qur'anic competition category, while, Nuhu Ibrahim, who hails from Kogi, emerged the overall winner of the male category.
Muhammad explained that the two winners and others who won the competition would represent the Organisation at the National and International Qur'anic Recitation competition scheduled to hold in many countries in Africa and the Middle East.
He listed other winners in various categories to include: Abdulrahaman Bunu from Borno; Suleiman Lawal from Katsina; Mohammed Suleman; Khadija Suleman from Abuja Municipal Area Council and Hassana Umar from Abaji Area Council of the FCT.
Others are: Maryam Suleman, Fauzia Shehu and Huraira Mohammed, among others.