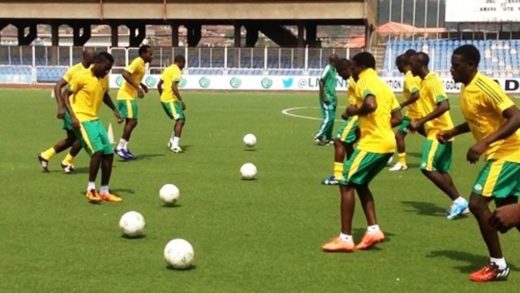 The management of Kwara United Football Club of Ilorin on Monday said it has mutually agreed with the club's Technical Adviser, John Obuh, for both parties to part ways.
The club's Media Officer, Abdulwaheed Bibire, in a statement in Ilorin said this followed the club's unimpressive performance so far in the 2017/2018 Nigeria Professional Football League (NPFL).
The club management had earlier given Obuh a three-match ultimatum to either return the club to winning ways or get sacked.
However, the Obuh-led Kwara United technical crew had only led the team to losing one and drawing the other of two of the three matches.
Bibire, in the statement, quoted club chairman Oladimeji Thompson as saying the two parties mutually agreed after a meeting facilitated by the Kwara State Football Association Chairman, Busari Ishola on Monday.
He explained that the decision became necessary in view of the yearnings and aspirations of football stakeholders in Kwara to move the club forward.
Thompson added that Obuh would be long remembered in the history of the club as a passionate and committed coach.
"The management wishes the club's former coach the very best in his future endeavours.''
The club also assured the team's teeming fans and supporters that a substantive Technical Adviser would be named as soon as possible so as not to create a vacuum.
Kwara United had dropped seven points from a possible 18 points at home this season.
The latest were the two points dropped in the 1-1 draw with El-Kanemi Warriors of Maiduguri on Sunday in Ilorin.
A former coach of Niger Tornadoes FC of Minna, Bala Abubakar, would be unveiled on Wednesday as the club's new Technical Adviser.