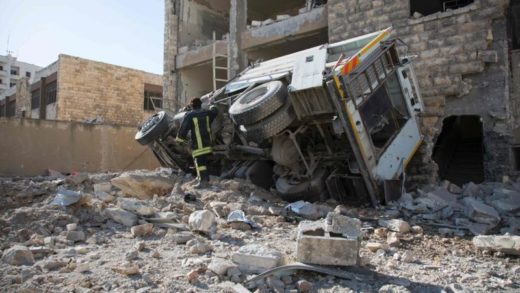 UNICEF says no fewer than 1.5 million people have suffered permanent physical or psychological injuries in Syria's seven-year war.
According to a UNICEF report released in the German city of Cologne on Monday, the figure includes 86,000 people who have had to undergo amputations.
The UN agency however warned that the casualties of the Syrian civil war lack access to proper medical and psychological treatment.
UNICEF noted that it has also led to delayed recovery or a worsening of medical conditions.
The agency said that many children have lost family members, often leaving them without a caregiver.
According to UNICEF, the conditions for children in the seventh year of the conflict have worsened.
In 2017 no fewer than 900 minors were sent into battle, a quarter of who were under the age of 15.
In the same period, 244 children were detained.
According to Geert Cappelaere, UNICEF regional director for the Middle East and North Africa, every single side in the Syrian conflict is guilty of the abuse of children's rights.
"According to aid workers, the situation in the enclave of Eastern Ghouta near Damascus, where government forces are trying to oust rebels, is even worse than it was in East Aleppo,'' Cappelaere said.
Aleppo was under siege by government forces fighting rebel groups between 2012 and 2016.
UNICEF said there were large numbers of civilian casualties reported.