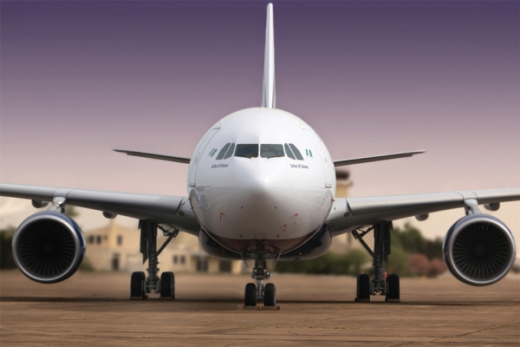 A professor of Microbiology, University of Ilorin, Albert Olayemi, has made a scientific breakthrough in the microbiological analysis of aviation fuel and fuel handling systems.
According to the University of Ilorin's Bulletin issued on Monday, the research entitled: "Microbial Contamination of JetFuel and Fuel Handling Systems", was commissioned and sponsored by CITA Petroleum Ltd., based in Lagos.
The publication explained that the breakthrough research would enhance the quality of fuel supply to the nation's aviation sector.
"The first of its kind in Sub-Saharan Africa, Prof. Olayemi's research was recently published on Amazon and is garnering intense critical acclaim in national and international media.
"As a result of the research's pioneering status and the potential to has a lasting impact on the global aviation industry.
"The International Air Transport Association (IATA) has specially invited Prof. Olayemi to make a presentation at the forthcoming Aviation Systems Management Symposium, being hosted by IATA in Miami, Florida, U.S. between April 15 and April 20.''
The publication explained that the study urged quality control agencies to intensify monitoring to enhance quality of supply to the aviation industry.
It said that the research would help incorporate microbiological standards into the specification requirements of Jet A1/allied products.
According to the bulletin, Microbial are micro-organisms like bacteria and fungi that are capable of existing in water where it interfaces with fuel.
It said these microorganisms use alkanes and additives in fuel as foodstuff.
According to it, the most destructive of the microbes that grows in the aircraft fuel environment is the fungus Hormoconis resinae.
"This is the most common cause of microbial corrosion in aircraft fuel tanks,'' it said.
At the presentation of the study report, Olayemi commended the management of CITA Petroleum for compliance with the numerous industry and company's proprietary Policies, Standards and Procedure (PSP) covering the entire supply storage and distribution chain.
Olayemi, who lectures at the university's Department of Microbiology, said contaminated fuel was one of the causes of equipment failure.
He added that it was the second leading cause of plane crashes globally after pilot errors.
The expert said the first of such study in Nigeria was aimed at assessing microbial contamination of aviation fuel and fuel handling system at CITA Petroleum Tank Farms located in Lagos, Port-Harcourt and Abuja.
Load more