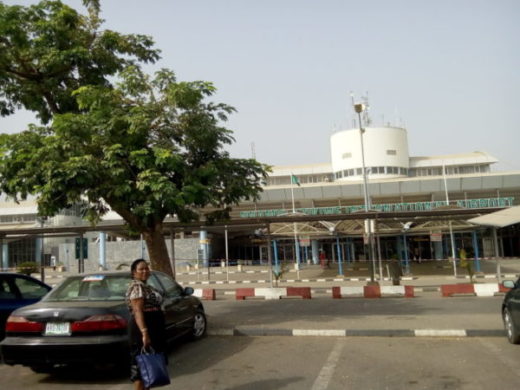 The Federal Airports Authority of Nigeria (FAAN) says it has begun the process of certifying the Aminu Kano International Airport, Kaduna International Airport, Port-Harcourt International Airport and Akanu Ibiam International Airports, Enugu.
This is coming on the heel of a similar exercise carried out in 2017 at the Murtala Muhammed International Airport, Lagos and Nnamdi Azikiwe International Airport, Abuja.
The Managing Director of FAAN, Mr Saleh Dunoma, made this known on Tuesday at the Gateway Forum organised by the League of Airports and Aviation Correspondents (LAAC) in Lagos.
Dunoma said that FAAN was carrying out the certification process in collaboration with the Nigerian Civil Aviation Authority (NCAA).
He said that the exercise would be completed by the middle of 2018.
Dunoma said that the current drive toward the certification of Nigerian airports was very significant.
"It is not only as a requirement by the International Civil Aviation Organisation (ICAO) and Nigerian Civil Aviation Regulations, but even more importantly as one of the critical safety targets of the Abuja Ministerial Declaration.
"Very soon, we will certify all the international airports and then, we will focus on the domestic airports.
"All our airports will be certified within a given time frame," Dunoma said.
He said that FAAN would continue to emphasise the need for safety and security of passengers as well as their comfort at the airports.
Dunoma added that additional patrol vehicles had been deployed for surveillance at the Lagos Airport.
He also said that Closed Circuit Television (CCTV) cameras were being installed at the Abuja and Lagos Airports to monitor activities at all the restricted areas.
READ: Increase budgetary allocation to education – School Proprietor
He said: "By the time we have all these technology in place, the security will be very tight and no unauthorised person will be able to gain access to these restricted areas."
The FAAN managing director said that the authority would soon procure sophisticated scanners with capacity to detect any contraband item in a passenger's baggage.
"What we are currently using at the airports now are scanners that can detect when something is not right in a baggage.
"The security personnel can then focus it on the particular place and if he is not satisfied, he can carry out a manual check.
"But, technology is improving and we are thinking of bringing in sophisticated equipment that can detect anything and very soon, we will get this equipment at our airports,'' Dunoma said.
He said work had also been intensified in the ongoing construction of terminal buildings at the Lagos, Abuja, Kano and Port Harcourt Airports, adding that the projects would soon be completed.
On debts being owed FAAN by domestic airlines and concessionaires, Dunoma said that the agency had worked out payment plans with each of the indebted airlines to clear the backlog of their indebtedness.
He said: "As long as we continue to do business, there will be debts.
"So, you cannot say no airline is owing FAAN. We normally give them grace of two weeks as a policy, because it is a continuous business.
"We came up with a programme of payment which was agreed to by all parties, and this is what we have been doing because we don't want to put them out of business."
Load more