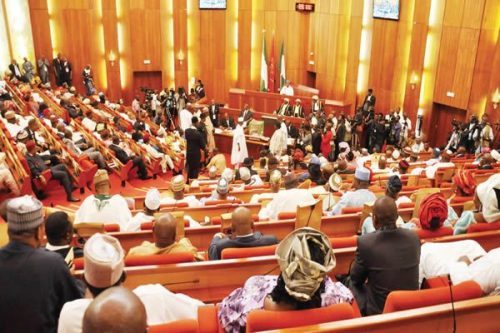 Bill for an Act to Establish the Fisheries Research Institute of Nigeria on Tuesday passed second reading at the House of Representatives.
Before the passage, Sponsor of the Bill, Rep. Abiante Awaji-Inombek (Rivers-PDP), had in his lead debate, said the institute when established, would cater for fisheries research, education and cooperative training in Nigeria.
Awaji-Inombek said that the institute would provide training in modern methods and technology in fishing, disseminate research information and innovative technologies to end users.
He explained that the institute would undertake research on promoting investments as well as conducting research to improve fisheries industry in the country.
The lawmaker added that the proposed institution would further enhance value chain addition in the fishery industry, including promoting self-sufficiency in fish and fish product production.
According to him, fish is a very important source of protein and is essential to good and healthy living.
"Nigeria is known to provide substantial requirement of fish through importation, thereby depleting foreign reserve and also exporting employment.
"Nigeria is reported to import fish worth about N252 billion annually. To stem this tide therefore, there is the need to develop and improve the sector.
"Nigeria is endowed with so much body of water, two major rivers, several other rivers, rivulets, lakes, streams, up to the Atlantic Ocean coastline.
"The abundance also comes with a variety of fish species with diverse characteristics and behaviour."
READ: Kogi completes modern diagnostic, imaging centre
The legislator said that fishing profession in the country was still at the artisan and small-scale level, without taking advantage of science and technological development to improve the ancient practice.
Apart from creating improved fishing methods and processes, he argued that the institute would harness the potential of a hitherto, unemployed or disinterested populace in a very key sector of the nation's economy.
Contributing to the debate, Rep. Agbedi Frederick (Bayelsa-PDP), said "the secret of marine environment is in the content."
The bill was unanimously adopted by members when it was put to a voice vote by the Speaker, Mr Yakubu Dogara.
The House thereafter, referred the bill to its committee on Agricultural Colleges and Institutions for further legislative action.

Load more