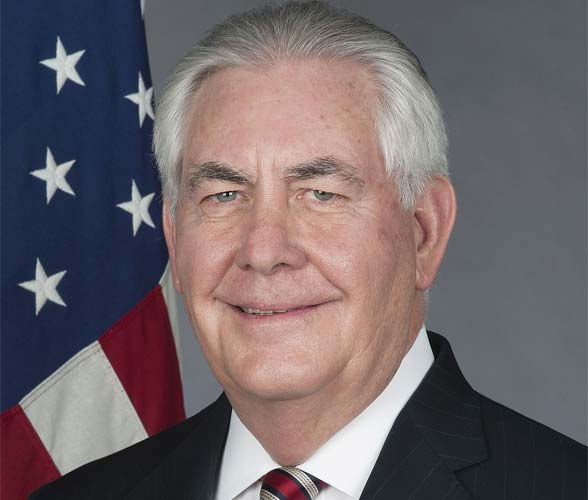 US President Donald Trump has sacked Secretary of State Rex Tillerson, replacing him with the director of the CIA, Mike Pompeo.
Thanking Mr Tillerson for his service on Twitter, Mr Trump said the new state secretary would do "a fantastic job".
Mr Tillerson, a former chief executive of ExxonMobil, was only appointed to the job just over a year ago.
BBC reports that the president also nominated Gina Haspel to become the first woman director of the CIA.
The Department of State said Mr Tillerson had not spoken to the president and was "unaware of the reason" for his firing.
Under Secretary Steve Goldstein said: "The Secretary had every intention of staying because of the critical progress made in national security."
Speaking to reporters outside the White House on Tuesday, Mr Trump said his differences with Mr Tillerson came down to personal "chemistry".
"We got along actually quite well, but we disagreed on things," said the president.
"When you look at the Iran deal, I think it's terrible. I guess he thought it was OK.
"I wanted to either break it or do something and he felt a little bit differently, so we were not really thinking the same.
"With Mike, Mike Pompeo, we have a very similar thought process. I think it's going to go very well.
"Rex is a very good man I like Rex a lot."

Load more