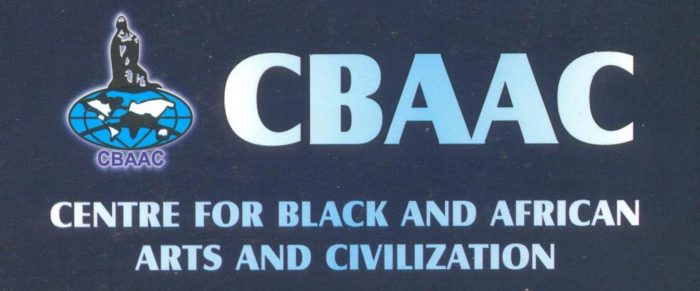 The Centre for Black African Arts and Civilisation (CBAAC) on Thursday disclosed that the African Festival of Arts and Culture (FESTAC '77) would henceforth be commemorated annually.
The Director-General, CBAAC, Dr Ferdinand Anikwe, told the News Agency of Nigeria (NAN) in Lagos that the United Nations Education, Scientific and Cultural Organisation (UNESCO) had agreed to sponsor the event annually.
FESTAC '77, also known as the Second World Black and African Festival of Arts and Culture (the first was in Dakar, 1966), was a major international festival held in Lagos, from Jan. 15 to Feb. 12, 1977.
Anikwe said that representatives of the countries that participated in FESTAC'77 were to draw a timetable so that the historic cultural festival would be celebrated yearly, commencing from 2019.
He said that Cameroon might be the first country to host the festival's 42nd anniversary, adding that ambassadors of the participating countries were collaborating with the centre to make it a huge success.
"Henceforth, commemoration of FESTAC'77 will be rotational among the countries that participated at inception.
" UNESCO has given its full consent and we are working on drawing the timetable for countries.
He disclosed further that the centre would begin to organise cultural programmes alongside football competitions to propagate Nigeria's rich and diverse culture.
According to Anikwe, this is to encourage Nigerians and Africans generally to embrace culture.
He said it was going to take advantage of the huge number of youths attracted to football to build cultural feelings in the youth.
The CBAAC official said that such cultural programmes would come up a day before the actual football competition, adding that the footballers, spectators, referees and others would have some feel of cultural exhibitions before the main competition.
He appealed to corporate organisations in and outside Nigeria to sponsor the project and showcase the cultural programmes so that Nigerian culture could be better propagated and embraced.
He said that this would also boost the tourism image of the nation before the international community.
"It is time we begin organising cultural programmes like dance, rendition of African poems, folklore music, drama and more into the various football competitions we have at the international levels.
"We plan this to further propagate Nigeria's rich and diverse culture, to make people practise and be proud of their culture.
"A day before the main football competition, we will have series of cultural displays and then a gala night after the cup has been handed over to the winning team.
"We look forward to these programmes, it will be a period of cultural revival for all,'' Anikwe said.
Load more