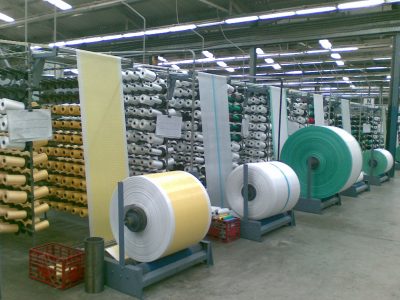 Sen. Sam Egwu, the Chairman, Senate Committee on Industries, has reaffirmed the National Assembly's commitment to promote bills that would position manufacturing sector toward driving the nation's economic growth and recovery.
Egwu made the pledge during an oversight visit to industries that had benefited from the Federal Government's financial intervention through BoI's credit line in Lagos.
According to a statement by Hadiza Olaosebikan, the Head of Communication, Bank of Industry (BoI) on Tuesday in Lagos, the senator said that his committee had sponsored a bill to that effect.
Egwu said the bill would ensure that all government's procurement must first be sourced locally before importation could be considered.
"It is part of our drive to ensure economic buoyancy and growth of the manufacturing sector, because if we invest in our industries, importation will reduce," he said.
Egwu said that the visit was to access the impact of BOI's intervention funds on industries they had supported and interacted with manufacturers on how government's support would assist them to overcome the challenges facing the sector.
"We are here to see if you are satisfied with the level of government's intervention and see how far it has been able to assist you to upscale your operations to meet the global best practices.
"The feedbacks will help us to reposition BoI for greater efficiency.
"This is because we need more industries to move the economy forward and reduce how we spend our foreign exchange on things we can ordinarily produce here," Egwu said.
READ: Dangote Cement dividend not enough to save Market capitalisation depreciation
Also, the Managing Director of BOI, Olukayode Pitan, said that more than 96 per cent of the bank's risk assets were performing.
Pitan noted that the bank ended the 2016 financial year with the lowest Non-Performing Loan (NPL) ratio of 3.7 per cent.
He said that the government's support enabled the bank to guarantee a line of credit worth over 500 million dollars from the Africa Development Bank (AfDB) that required a sovereign guarantee.
"This is a line of credit approved by the AfDB which we have to repay and this is why whenever we grant loans, they will be loans of very high probability of repayment," Pitan said.
In her remarks, Mrs Nike Ogunlesi, the Chief Executive Officer, Ruff n Tumble, a garment manufacturer, urged the Senate to evolve bills that would restructure the nation's banking system to support growth of businesses.
Load more