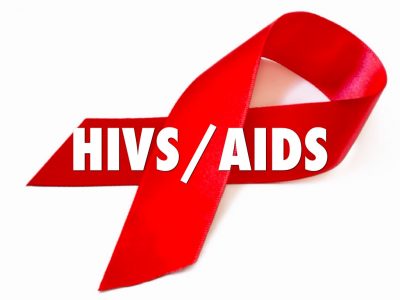 Mr Boss Mustapha, Secretary to the Government of the Federation, has reiterated the determination of the present administration to funding the treatment of both old and new cases of people living with HIV and AIDs.
He announced this at the National Council on AIDs meeting with the theme: "Making our money goes further; improving efficiency of HIV service delivery,'' organised by the National Agency for the Control of AIDS (NACA) on Tuesday in Abuja.
Mustapha said that it was the government intention to achieve this by sustaining HIV response across the country and increasing HIV funding at national and state levels.
He noted that the fund would go a long way in addressing the challenges of the difficulty in accessing HIV services and treatment in the country.
"State governors are recently committed to earmark between 0.5 per cent to one per cent of their states' monthly federal allocation to address the unmet needs for HIV and AIDS in their respective states.
"NACA is also working on other initiatives such as a private sector driven HIV and AIDS Trust Fund and they are also supporting stakeholders to provide an enabling environment for local manufacture of HIV related commodities,'' he said.
In his address, Dr Sani Aliyu, Director-General, NACA, noted that the theme of this year's council was relevant and timely as it came at a time when the country was faced with challenges of funding.
He said it was necessary to study the efficiency of HIV care-giving, beginning from testing, prevention, treatment and other care services.
He added that service delivery, leadership and governance, financing, drugs and medical products, strategic information and human resources were all inter-connected areas of the health system.
READ: Customs intercepts N2.55bn contraband goods in Lagos
"For us to make our money go further in all six inter-connected functional areas of the health system that enables the provision of HIV care services, critical questions about the services must be asked.
"Is the service or intervention effective; service delivery cost-effective and do we reach more persons with high-quality service at a lower price?
"Are the differences in cost for delivering a package of care among service providers in the same geographical area, these are pertinent questions we ought to ask,'' he said.
He, however, noted that as the world strove to achieving the 90-90-90 targets and ending AIDS by 2030, increased efficiency meant that more people could receive appropriate services.
In her speech, Mrs Pauline Tallen, NACA Board Chairperson, noted that it was important for the country to control mother-to-child transmission of the virus.
She added that it was unfair to bring in a child to the world with the virus when we can avoid it.
She, nonetheless, noted that she was optimistic that with the commitment of the present administration, the spread of HIV and AIDS from mother-to-child would reduce drastically.
Load more