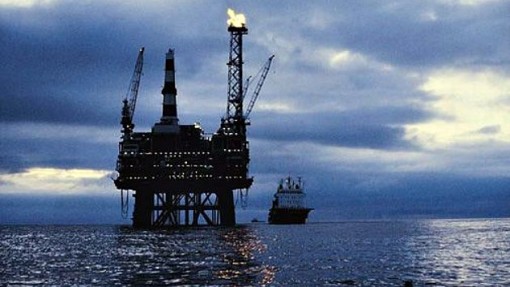 Oil prices rose to their highest level in three weeks on Tuesday as tension in the Middle East and the possibility of further falls in Venezuelan output helped offset United States crude production.
Brent crude futures for May delivery rose to approximately 69 dollars a barrel- their highest level since late February.
U.S. West Texas Intermediate (WTI) crude futures for April delivery rose to 63.78 dollars a barrel, a 2.8 per cent gain.
The more active May U.S. crude futures rose 1.76 to 63.89 dollars a barrel
Saudi Arabia called the 2015 nuclear deal between Iran and world powers a "flawed agreement" on Monday, on the eve of the meeting between Crown Prince Mohammed bin Salman and U.S. President Donald Trump.
Trump has threatened to withdraw the United States from the accord between Tehran and six world powers, raising the prospect of new sanctions that could hurt Iran's oil industry.
Worries about falling production in Venezuela, whose output has been halved since 2005 to below two million barrels per day (bpd) PRODN-VE due to an economic crisis, also supported oil markets.
READ: Obasanjo backs Intra-Africa trade for continent's economic development
The International Energy Agency said last week Venezuela was "vulnerable to an accelerated decline" and that the Latin American country could trigger a renewed drawdown in stocks.
Appetite for U.S. crude is adding to the headache facing OPEC.
A widening discount of WTI to Brent crude makes it more attractive for foreign refiners to process U.S. oil. Brent is the benchmark for several Middle East and other global crudes.
Market participants will look to data from industry group the American Petroleum Institute to provide further indications of U.S. supply.
Data from market intelligence firm Genscape showed gasoline inventories in the New York harbor region fell by about 1.1 million barrels last week, traders who saw the data said.
Load more