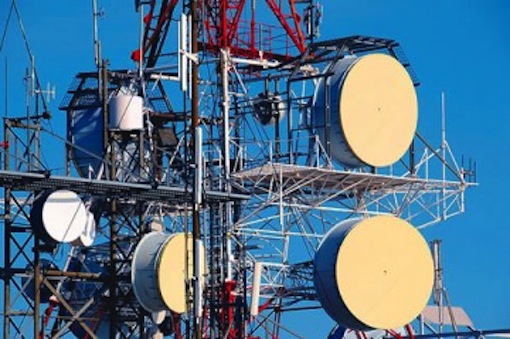 Radiation from a telecom mast is less than the one generated by a microwave, telecom operators said on Thursday.
Mr Gbenga Adebayo, Chairman, Association of Licensed Telecommunications Operators of Nigeria (ALTON), made the assertion in an interview with newsmen in Lagos.
Adebayo said that there were no dangers associated with erecting a mast in a residential area.
"The minimal radiation you might have from a telecom mast is less than what you have in the microwave that is used at home
" Studies have shown that there are no harmful radiations from telecom sites; so, it is as friendly as any other metal infrastructure erected in a residential area,'' he said.
He, however, said that collocation would reduce the number of masts installed by different telecom operators.
Adebayo said that collocation of masts would offer the operators the ability to meet business demands at a lower cost.
The chairman added that collocation would enable the network operators to share capacities.
"Collocation helps the operators to deploy very quickly and also have a good coverage.
"For every mast installed, there will be provision for a minimum of two power generators.
"If you have six masts in an area, that means a total of 12 generators will be needed, but in a case where six network providers share one mast, only two generators would be provided to power it," Adebayo said.
He also revealed that collocation of masts would save operators the cost of replicating site equipment.
Adebayo said that it would give them time to focus on network expansion and increasing coverage.
According to the ALTON chairman, the life span of a mast is more than 25 years, provided it is properly maintained.
READ: NIPOST rolls out new products at Enugu trade fair
"The bolts and knots have to be maintained every three years.
" The location of a mast can also determine whether it will have a long life span or not.
" Masts that are erected near the sea, and have contact with the sea water, might have a shorter life span while those that are located in areas, where there is no salty water, last longer," he said.
Adebayo added that location of a mast was determined by coverage and capacity requirements.
The chairman alleged that heavy taxation imposed on telecom operators in Nigeria by different agents of governments was slowing down their operations.
"Telecom sites should be treated as critical international infrastructure, and proper court order should be obtained before closing down any site," he said.
Adebayo said that the telecom industry also suffered from damage of underground cables due to road construction.
" A number of times, vital cables are damaged by  contractors working on roads.
" It is a big problem because the damage affects connectivity and ability to deliver good quality services," he said.
The chairman also said that the association was aiming at achieving 30 per cent penetration by the end of 2018.
"We are working aggressively toward that.
" We are also aiming to provide top quality services for the benefit of subscribers and to build more infrastructure," Adebayo said.