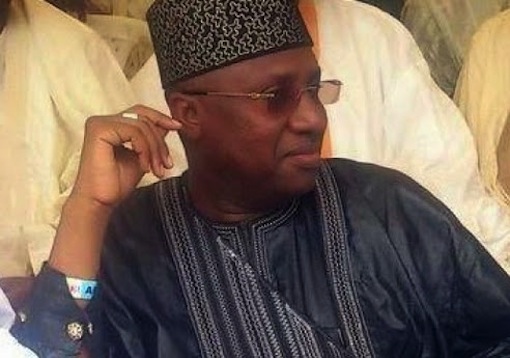 Gov. Mohammed Bindow of Adamawa says his administration has commenced plans to build an airport in Mubi area of the state to boost economic activities in the state.
Bindow made this disclosure while conducting officials of the Federal Ministry of Transportation around the project's proposed site.
According to him, the decision by the state government to build the airport is informed by the fact that commercial activities has shifted to Mubi.
"This project will bring multiple socio-economic benefits to the state.
"It will boost the economy of the state in particular and that of Nigeria in general.
"We also hope the project will attract an Air Force base for security surveillance within Mubi area and its neighbourhood,'' the governor said.
He added that the construction of an airport would enhance transportation of goods within and outside Nigeria.
Bindow said that activities of insurgents had impacted negatively on Maiduguri, which was hitherto a commercial nerve centre for the North East geopolitical zone.
He disclosed that two investors had already indicated interest in partnering with the state government on the project, which is to be funded through Public Private Partnership (PPP).
The governor thanked the Federal Ministry of Transportation for approving its technical team's evaluation of the project site.
In his remark, Capt Talba Alkali, the leader of the team from the federal ministry of transportation, said that they were in the area to assess the site physically.
Alkali said that the site was cleared from all physical encumbrances that could hinder the project.
He said that the technical team would work together with the state government's consultants on technical evaluation of the project.
Alkali urged the officials of the State Ministry for Land and Survey to furnish the team with more topographical details of the site.
He said that the move by the state government was in line with the Nigerian Aviation Act 2016 which allowed individuals, state governments and the federal government to own airports.
According to the official, the ministry is duty bound to consider the state government's application by this Act.
"This project will add tremendous value to the nation's aviation industry.''
Earlier, Alhaji Sulaiman Mohammed, the Permanent Secretary, Adamawa State Ministry of Works, said the project site covered six square kilometers.
Mohammed said that the width of the site was 3.2 kilometers, while the runway measurement was 2.4 kilometers.
He said that the critical aircraft was Boeing 7.37.
The ministerial technical team comprised representatives of the Federal Airport Authority of Nigeria (FAAN), Nigeria Civil Aviation Authority (NCAA) and Nigeria Airspace Management Authority

Load more